The world of real estate is highly competitive, especially in Dubai, and creating the right impression is crucial. Real estate offices serve as a bridge between clients' dreams and reality, making it imperative that they exude professionalism and luxury. In this blog post, we'll explore how office fit-out companies are transforming real estate offices, with a focus on the luxurious makeover of the M&M Real Estate office by Motif Interiors.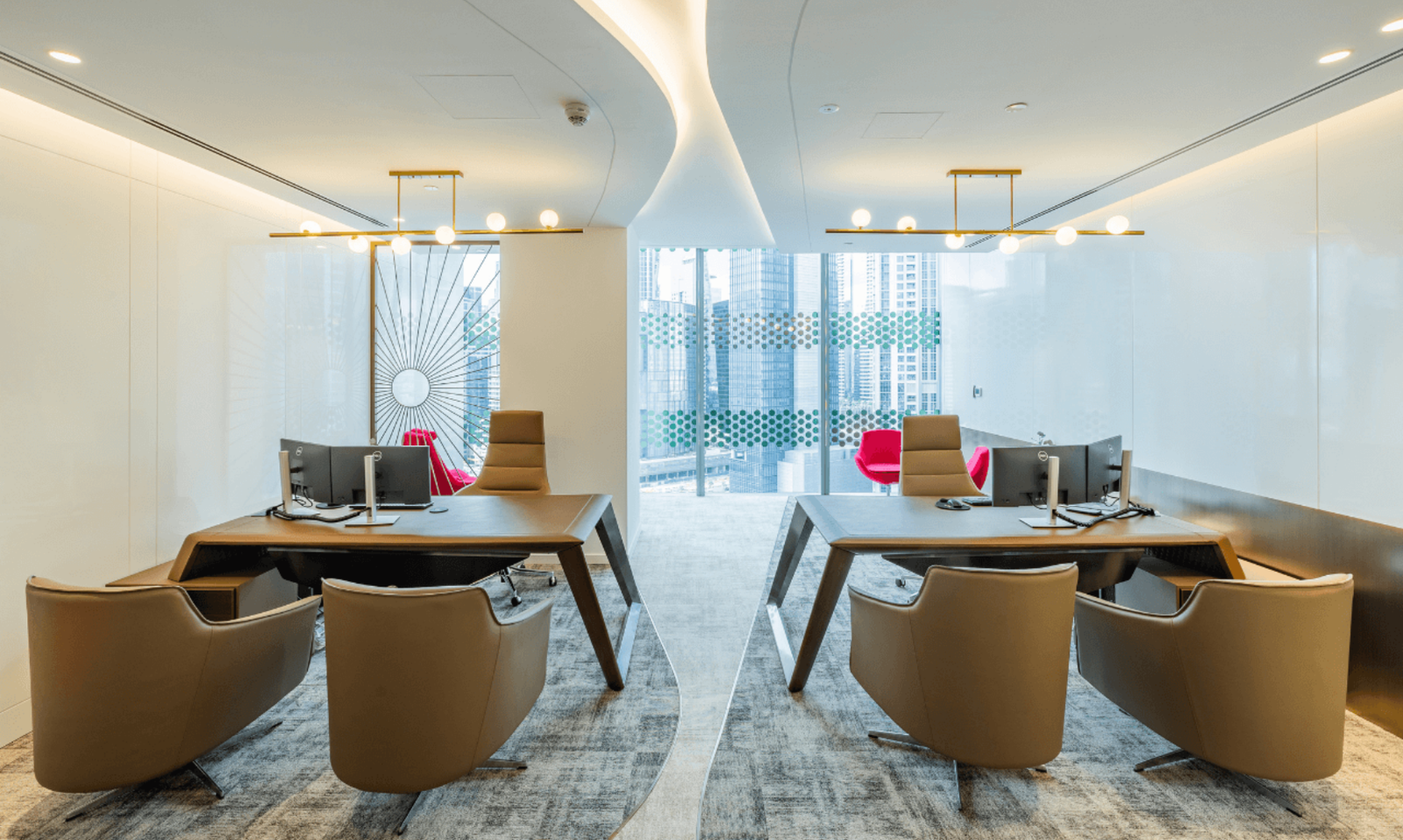 Luxurious Office: A Client-Friendly Haven
The M&M Real Estate office boasts a luxurious ambience that immediately puts clients at ease. It's more than just an office; it's a haven where dreams are discussed and investments are made. The luxurious design sets the standard for client-friendly real estate spaces.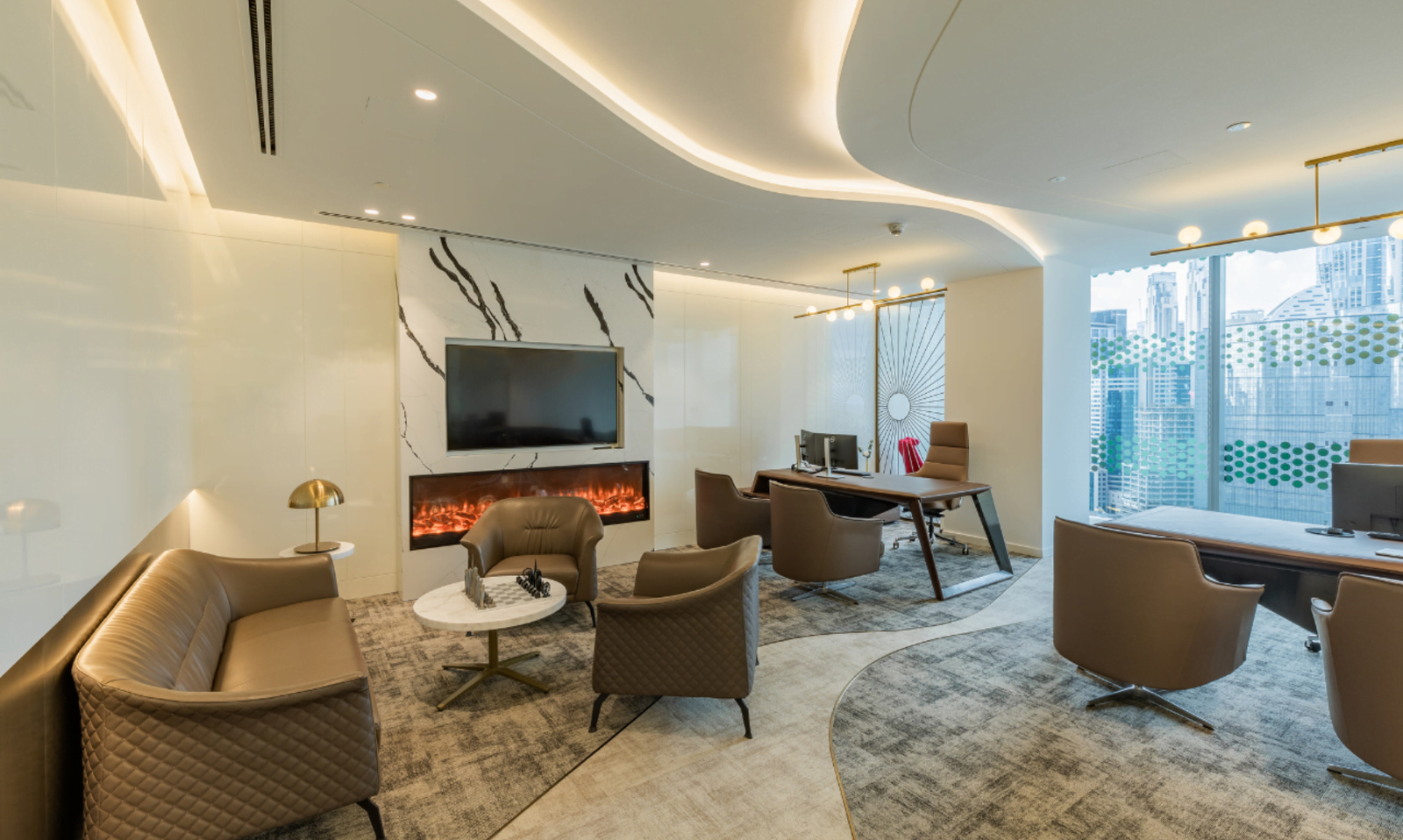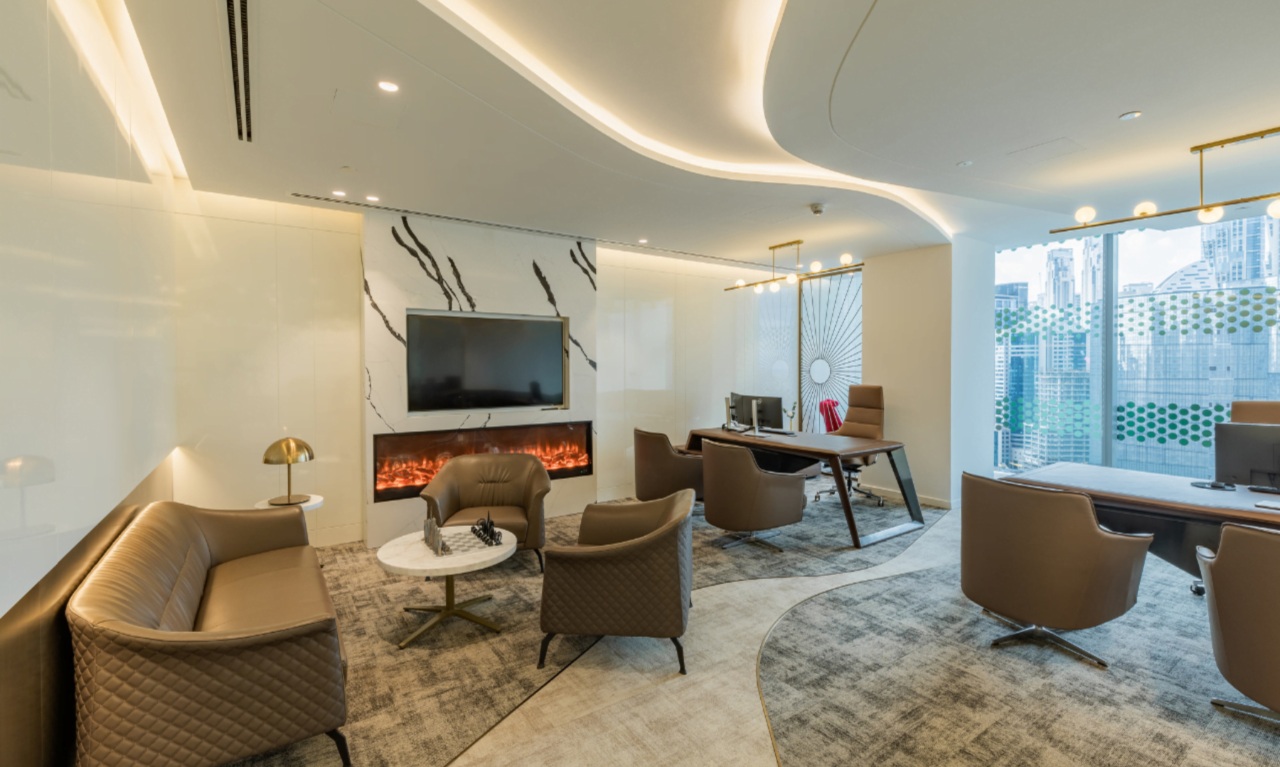 Unique Flooring Combinations: Making a Statement
One of the standout features of the M&M Real Estate office transformation is the flooring. A unique combination was used, featuring Modulyss carpet and laminam mega slab tiles imported from Italy. The Modulyss carpet adds a touch of comfort and warmth, while the Italian laminam mega slab tiles contribute an air of sophistication and durability. It's a flooring combination that makes a lasting statement.
Office Design Inspired by Zaha Hadid
The wall cladding and joinery were all completed in-house, using the highest quality materials and expert craftsmanship. Drawing inspiration from the iconic architect Zaha Hadid, known for her innovative and curvaceous designs, such as the Opus building, the office's interior pays homage to her signature style.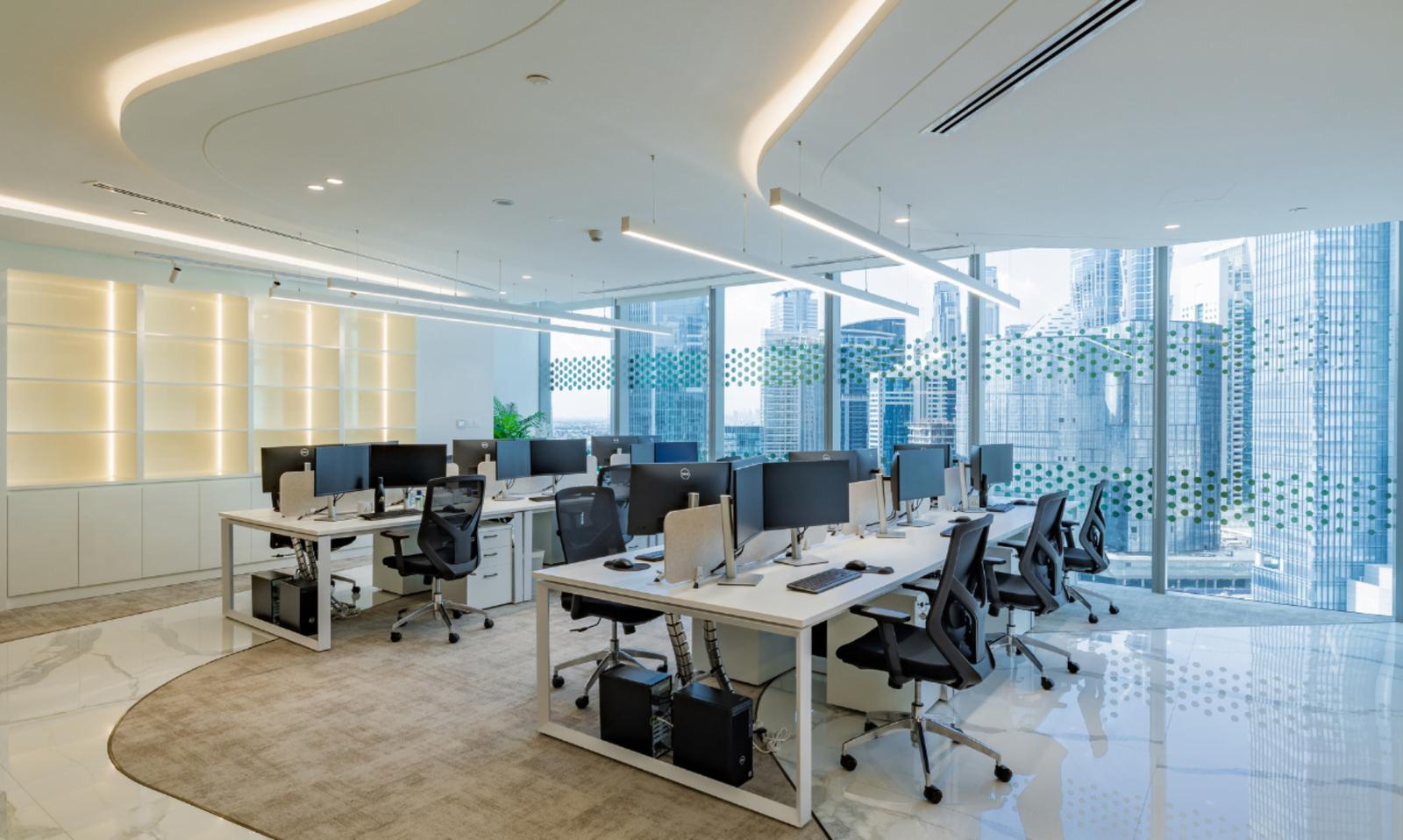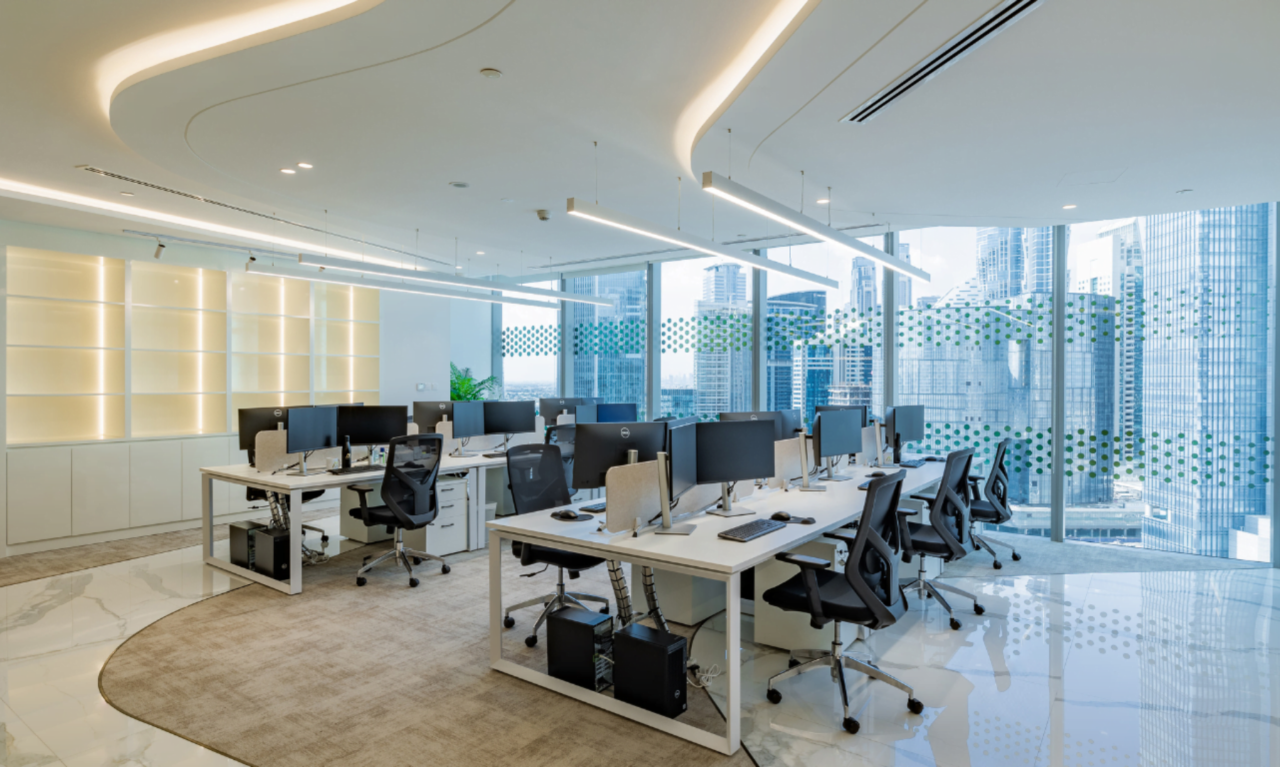 Elevating the Client Experience
The transformation of real estate offices isn't just about aesthetics; it's about elevating the client experience. The M&M Real Estate office offers a space where clients can envision their future homes and investments. It's a place where they feel comfortable, valued, and inspired.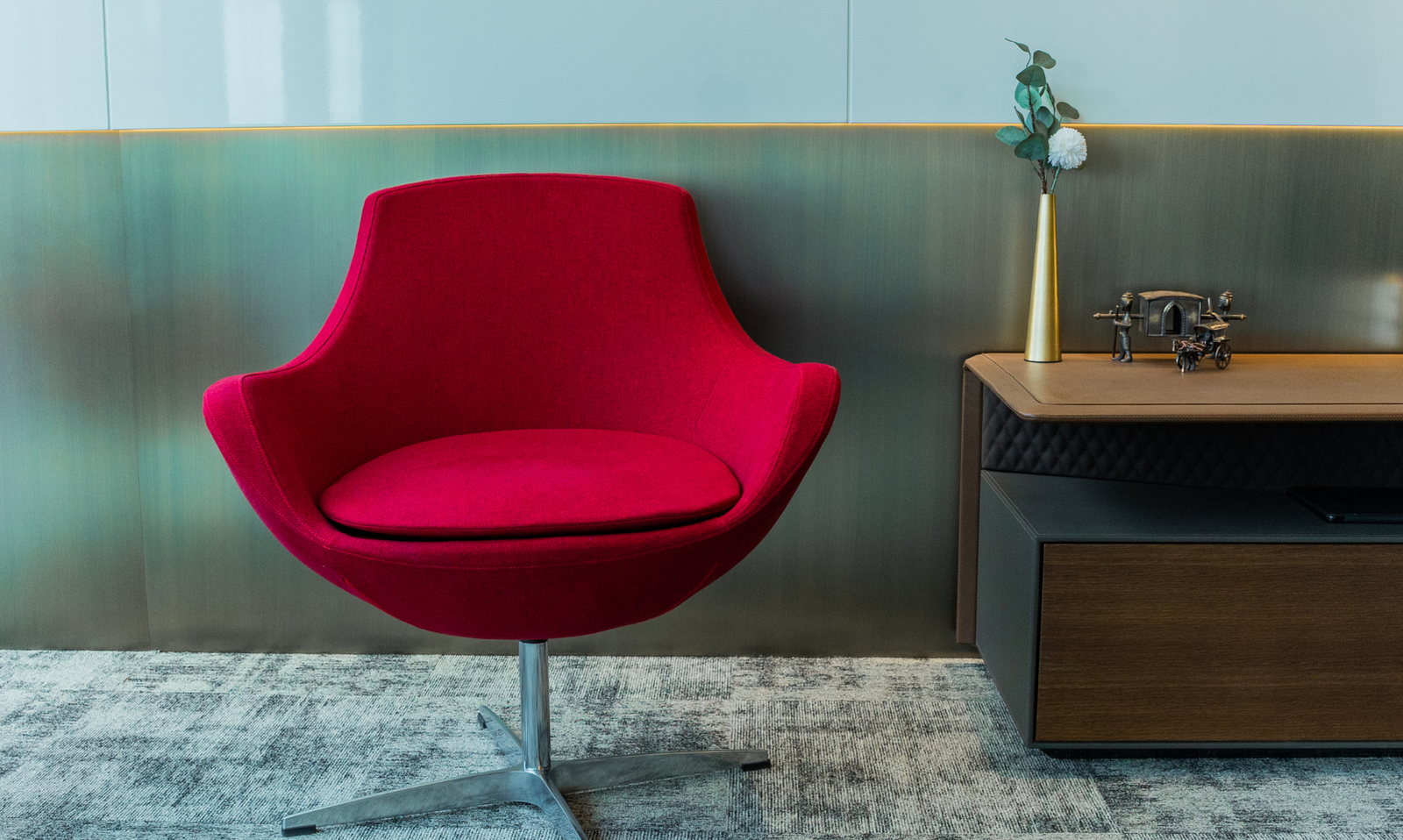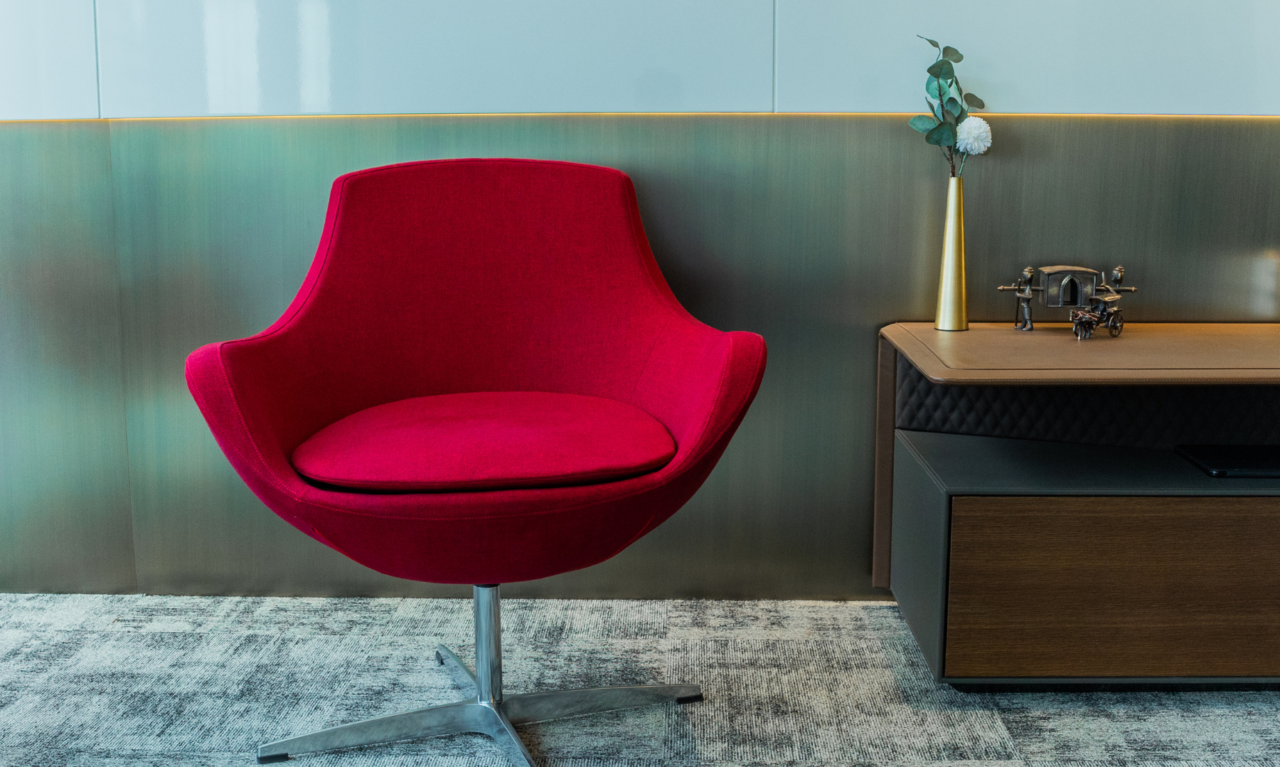 In conclusion, real estate offices are no longer just places where deals are signed; they are an integral part of the client experience. As the industry continues to evolve, these Office Fit-out transformations will set the standard for real estate offices, ensuring that clients not only find their dream properties but also enjoy a memorable journey along the way.