Office design continues to evolve rapidly. Last year, many designers and workspace experts predicted the use of flexible and adjustable furniture, natural, sustainable, and acoustic designs, as well as a stronger emphasis on workplace comfort. As we continue to learn what hybrid looks like in various organisations, many of these office trends are here to stay. Without a doubt, we are expecting a stronger emphasis on community, collaboration, and well-being in 2023.  
1. Modular design
The majority of businesses now run on some kind of hybrid schedule, despite the increasing number of workers returning to the office. The demand for adaptive and flexible workspaces has expanded as a result of this flexible workforce. Because of this, modular designs are at the top of our list of contemporary design trends. Modular office furniture can be combined and interchanged to create the layout your team wants. All of these multipurpose furnishings, including partitions and whiteboards, can be used to create and transform the layout of your space.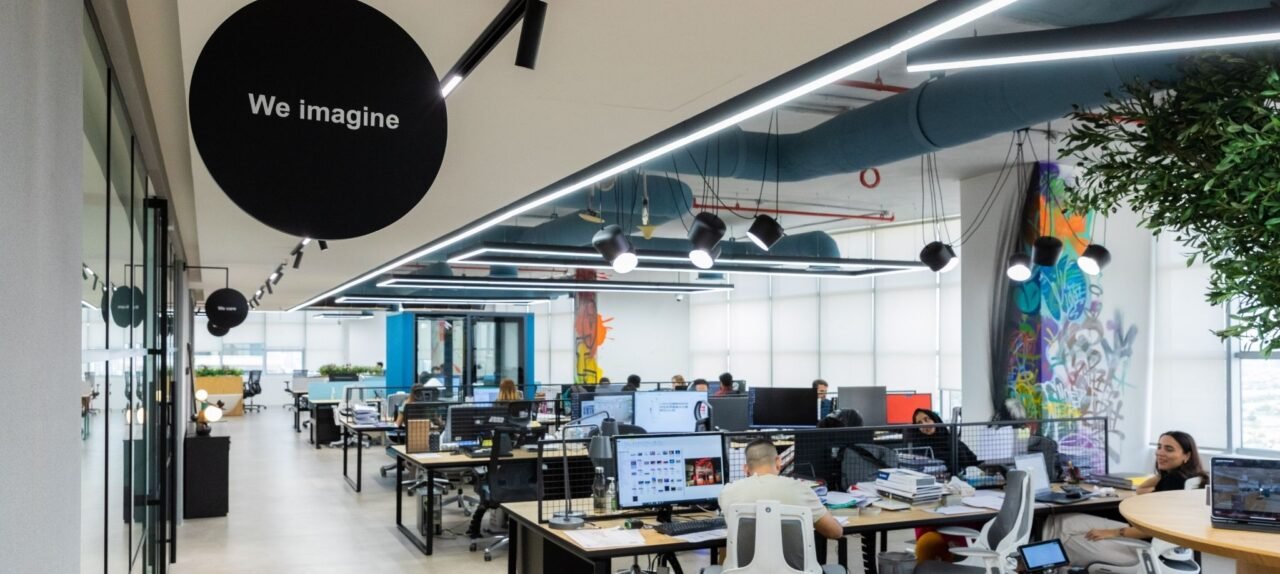 2. Including diverse work zones
The new hybrid reality has transformed the purpose of the office. An employee needs the ideal setting when they enter the office to finish their daily activities. Many people decide to collaborate during in-office days. They may require more informal, collaborative open spaces while others may need a more private acoustic conference room for project alignment. Different times call for different types of settings for the majority of teams. A contemporary office design trend that companies should incorporate is the design of spaces throughout the office to satisfy the diverse needs of your team.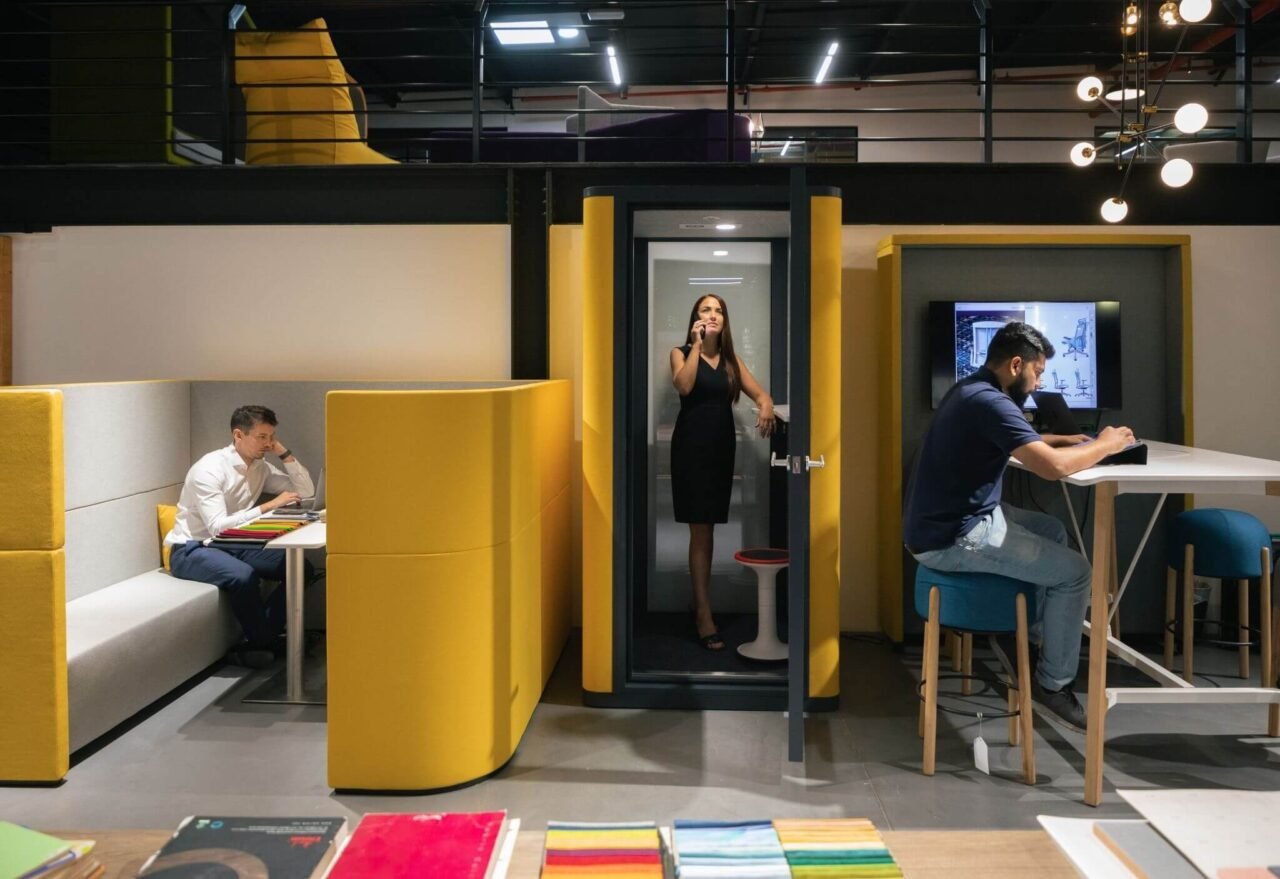 3. Spaces with a Good Visual Appeal
We predicted that biophilic design in the workplace is here to stay, and, considering that 2023 will focus on well-being, we've included this concept again on our list for this year. The employees of a company are looking for a well-designed workplace, both in terms of functionality and aesthetic appeal. The dull, grey cubicles of the workplace have been replaced by bright, enticing elements.
The addition of artwork is another developing trend in many offices. According to a recent study by Perspectus Global, 69% of those surveyed believed that having "interesting and aesthetically striking art" at work enhances their well-being. And companies that care about hiring and retention should be aware of the issue of employee satisfaction.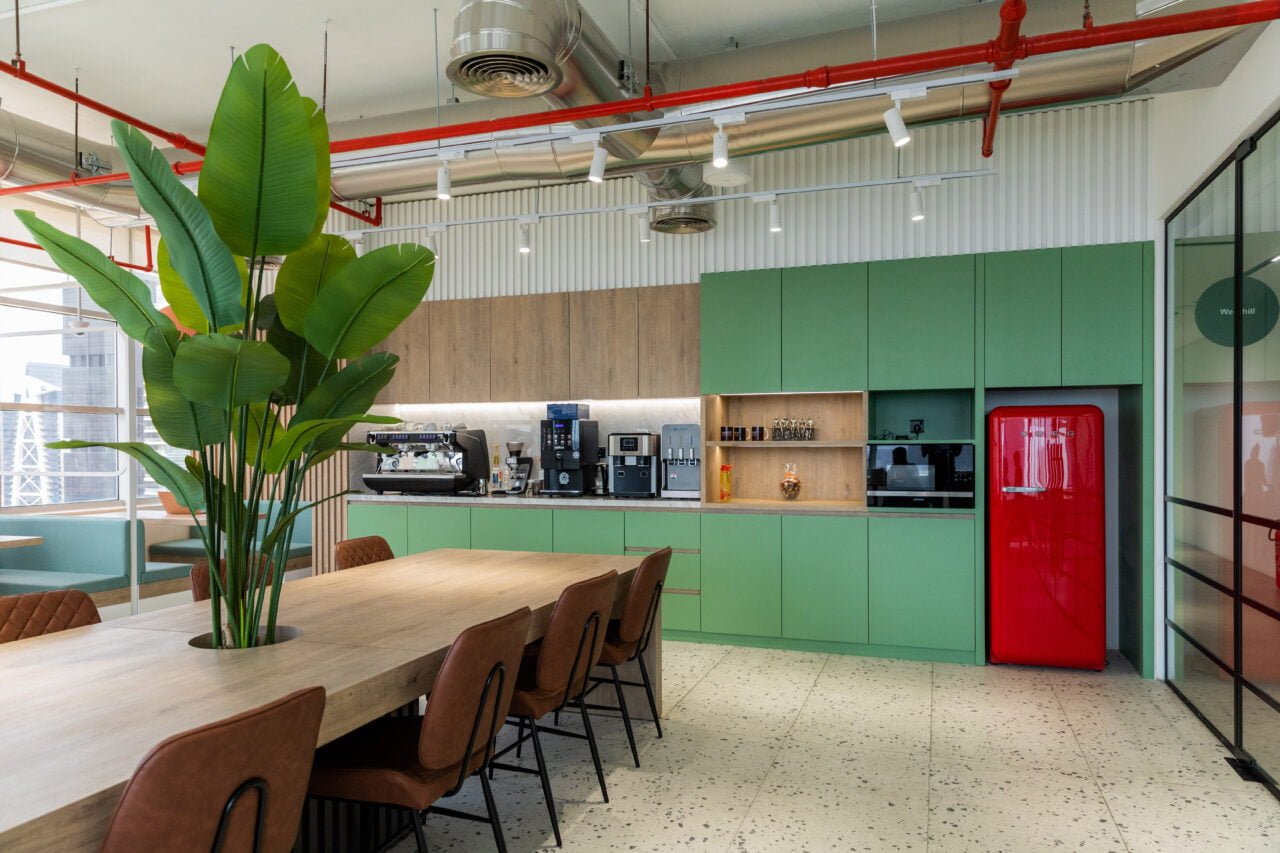 4. Workplace Well-Being
 Everyone, from workers to managers, hoped that we would eventually return to "post-COVID" normality. However, it has not been the case in many industries. Many businesses are still having trouble. Supply chain issues and inflation are still on the rise. Burnout, stress, and exhaustion are still common within the workplace.
Some ways to improve well-being can be including more cosy furniture, creating more intimate working groups by adding dividers and making sure there are enough technology ports and screens so that both local and remote workers may easily maintain connections. Additionally, acoustic pods are a great solution to reduce distractions and increase focus.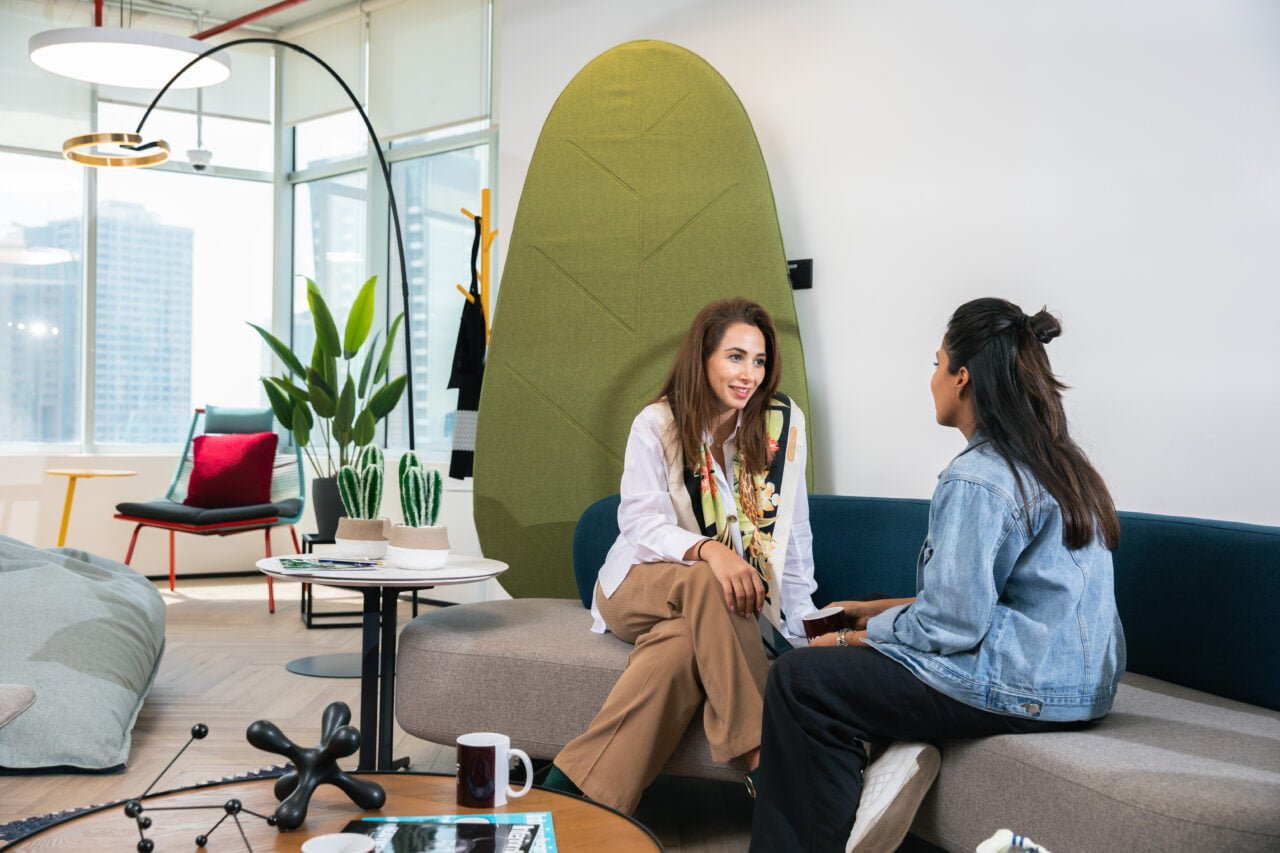 5. Building Community
Building a community at work requires bringing your team together for a common purpose. This inspires a sense of faith in the work being done and gives it meaning. Morale rises in a positive work environment, which has an impact on both retention and recruiting. 
Consider centralizing break and collaboration spaces if you're searching for a simple place to start. This change encourages frequent interaction among employees across the organization. Strong interpersonal relationships are important for a happy workplace, and encouraging connection and engagement in your design can contribute to the creation of more cohesive communities.