Each year Commercial Interior Design magazine, one of the leading publications in the region, shines a light on the top interior fit out companies in Dubai and the wider GCC that bring incredible design projects to life.
And, we did it again! Motif Interiors made the cut again this year. Read below our Q+A with the CID's editorial team.
1. Your notable projects from 2021...
Motif Interiors had a busy year in 2021, and we are seeing no signs of slowing down in 2022. We have recently completed several projects, including the new offices and recording studios for Augustus Media and Lovin Dubai; Dr Sulaiman Habib Hospital in DHCC, which spans 68,000 sqft and was built in just four months; 30,000 sqft office for a global marketing company in Dubai Internet City; Merz Aesthetics office in ONE Central tower; 10,000 sqft office for Brooge Energy in Opus Tower; KFC/YUM group head office completed in Dubai Media City; Business Hub of the Chamber of Commerce and Industry of Serbia; along with several ongoing projects in DIFC.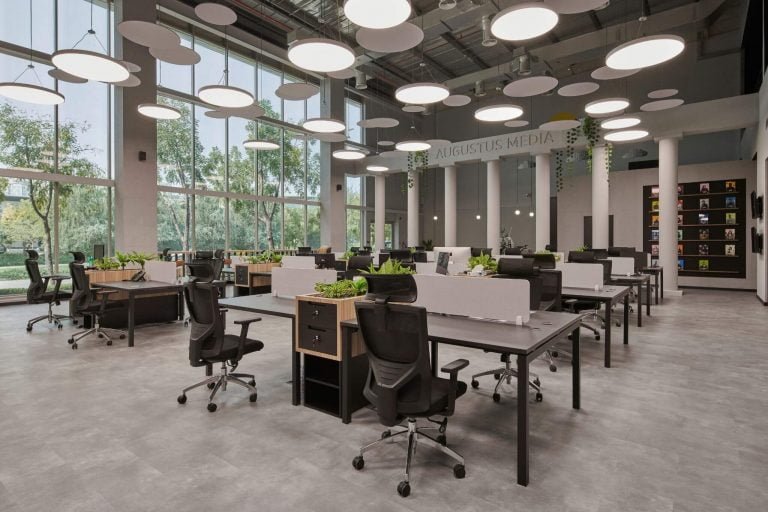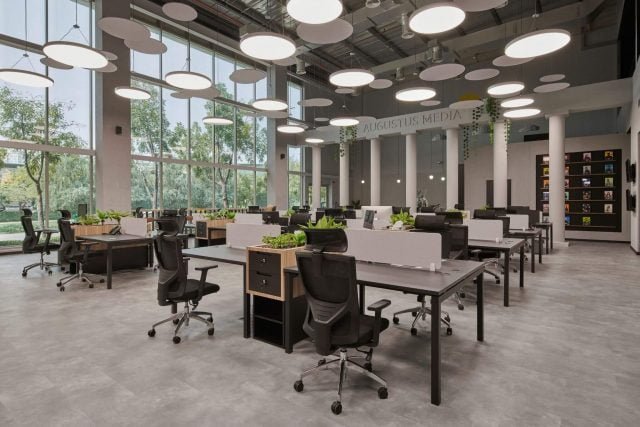 2. Tell us about your company.
Our mission at Motif Interiors is to create beautiful and sustainable workspaces that not only look great, but also offer our clients and their teams every advantage to perform at their best.
And with 10 years of experience in the UAE market and more than 800 completed projects, we're still committed to that same vision – to design and build better spaces for our clients, thus creating bigger possibilities for their businesses. Our core services include workplace consultancy, office design and fit out, and furniture supply.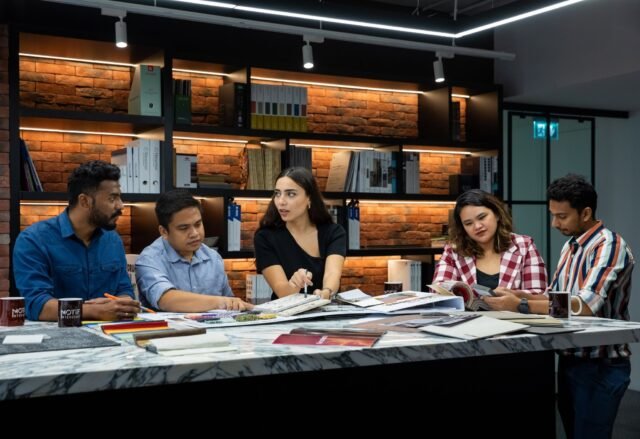 We are a 100% multidisciplinary design and build company with our team handling everything from concept through to authority approvals, construction, and completion. By keeping and controlling an entire design and build process in house, we also ensure that our clients get the best possible office delivered to global standards.
3. Tell us about your positive news for 2022...
We have recently moved into brand new 12,000 sqft offices in Jumeirah Lakes Towers (JLT) ahead of our 10th anniversary. We've also undergone a full re-brand and our new visual identity now better reflects Motif's steady growth and the quality of work we deliver. Furthermore, January 2022 was our best month ever, completing our quarterly goals in the first month alone.
Over the past decade, Motif Interiors has grown steadily due to the talent and commitment of its employees. The growth of our team continues this year with ten new members joining both our design and project management teams.
Currently, our team is working on a number of projects in Uptown Tower, the new DMCC flagship project in JLT due to launch this year.
We will be unveiling our progress on a variety of projects in the coming months, from new regional headquarters in iconic Opus Tower, designed by Zaha Hadid, to office and showroom refurbishments on Sheikh Zayed Road.
Companies are ready to invest in their workplaces, but more importantly, they are ready to invest in their employees. We will be designing and building a variety of projects in the coming months, all with the same goal in mind: to make the workplace as safe, ergonomic, and creative as possible.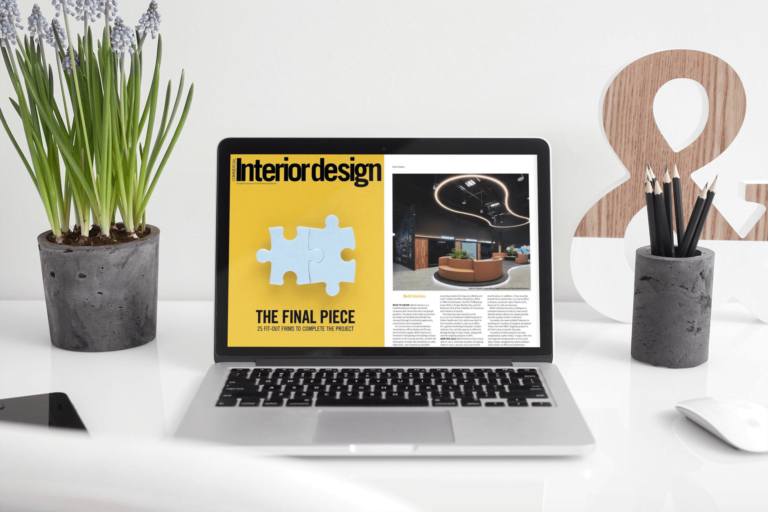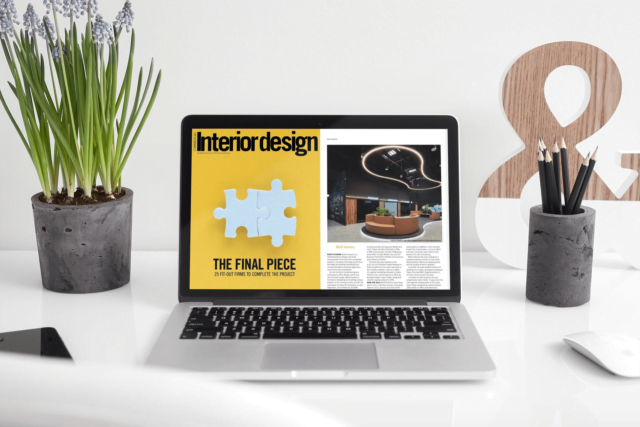 4. Tell us about your presence in Saudi Arabia or your plans to have a presence there in 2022?
Our international clients in the region have a long history of working with Motif Interiors, and our expansion plans in KSA are directly related to their needs.
In fact, our teams have already begun developing concepts for three existing clients for their upcoming offices in Riyadh, so we're planning to open our Riyadh branch by the end of Q2 this year.
You can read the story online https://www.commercialinteriordesign.com/insight/fit-out-firms-l-z