Our COO, Rita Estephan, took part in the Design Middle East Forum 2023,  on the panel discussion on "What does COP28 mean for the design and architecture industry?"
In an era where climate change has become an increasingly pressing concern, international initiatives like the Conference of the Parties (COP) have taken centre stage. The upcoming COP28 conference in Dubai is expected to continue the mission of its previous editions, aiming to set targets for reducing greenhouse gas emissions and promoting sustainability worldwide. Rita Estephan, our Chief Operating Officer, recently participated in the Design Middle East Forum 2023, where Rita along with other panellists offered valuable insights on the potential impact of COP28 on the design and architecture industry.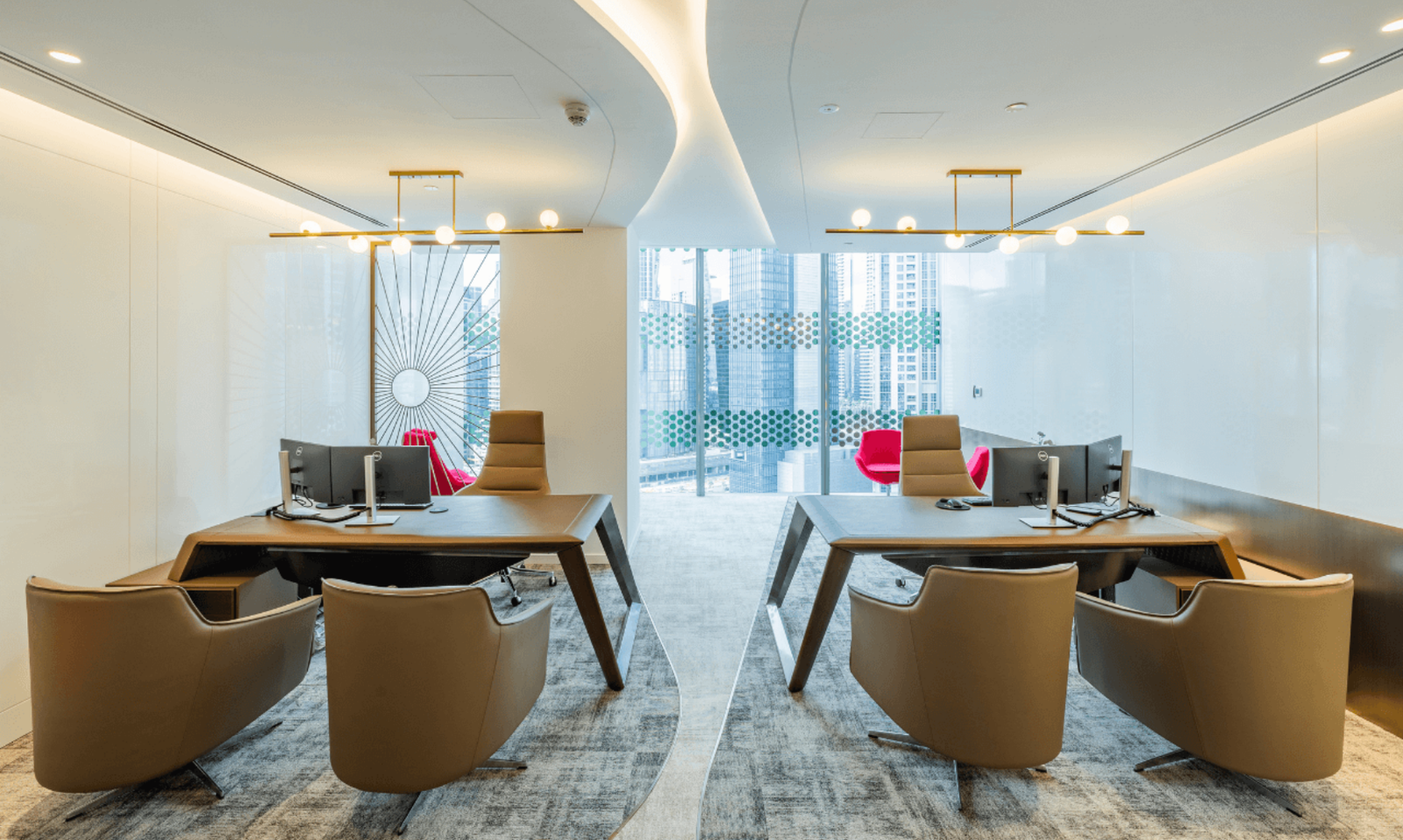 The Effect of COP28 on the Industry
COP28 is anticipated to set ambitious targets for reducing greenhouse gas emissions and promoting sustainability. The global construction industry, particularly in growth hubs like Dubai and the UAE, could be affected by this global initiative. We expect this to translate into stricter regulations, incentives for green construction, and increased demand for sustainable fit-outs. The event is expected to spotlight the urgency of addressing climate change and could lead to increased emphasis on sustainable practices in the construction sector.
Can the Decisions Made at COP28 Save Us from Climate Change?
Decisions made at COP28 alone cannot "save" us from climate change, but they play an important role in mobilising global action. Rita emphasised the importance of collaborative international efforts in expediting the shift towards sustainable practices and setting the course for meaningful change. However, it's crucial to understand that individual and local actions, including those in the construction industry, will be critical to actualising these goals.
Stronger Rules Might Shape the Sector in the Future
Stronger regulations will likely drive innovation in materials and methods, pushing for the development and adoption of sustainable technologies. Rita highlighted that companies will need to invest in training and tools to stay compliant. While there may be a short-term increase in costs, the long-term benefits, such as energy savings, increased property values, and positive environmental impact, will emerge.
The Role of Automation and Innovation in the Future
Automation and innovation will be central to achieving sustainability goals. Rita discussed how these advancements can lead to precision in construction, reducing waste, optimising resource usage, and ensuring compliance with green standards. Innovations like Building Information Modelling (BIM) can enhance design efficiency, while automation in material production can significantly reduce carbon footprints.
Integration of Renewable Energy in the Design Industry
While there's growing interest in renewable energy, challenges remain. Rita acknowledged that integrating renewable energy requires substantial investment, both in terms of infrastructure and training. In locations like Dubai, where sunlight is abundant, solar energy is a potential avenue, but issues like space constraints, aesthetic considerations, and initial costs can be barriers. It's essential to educate stakeholders about the long-term benefits to overcome resistance.
Changing Perceptions of Green Buildings
As the global community becomes more climate-aware, the perception of green buildings will shift from a "nice-to-have" to a "must-have." Rita highlighted how green certifications, like LEED, will become standard benchmarks, enhancing a building's value and appeal. In time, sustainable buildings might be seen as the norm rather than the exception.
The Future of the Design & Construction Industry
In the next five years, a surge in demand for green fit-outs and sustainable design & construction practices, driven by both regulations and market demand, is expected. Rita concluded by emphasising that companies will invest more in research and development, fostering innovations in sustainable materials and methods. Collaborative initiatives between governments, industries, and academia will become more common to address the challenges of climate change and to steer the design industry toward a sustainable future.
In conclusion, COP28 and the future of the design and architecture industry are closely linked. Rita Estephan's insights at the Design Middle East Forum 2023 shed light on the significant transformations and challenges the industry may face as it navigates the evolving landscape of sustainability and climate change. The path forward is clear – a commitment to innovation, sustainability, and collective action.