Step inside Motif's materials library to find inspiration for your next office project
Our in-house design team is always looking for ways to help our clients better understand the importance of material selection for their projects. It is important for them to be able to touch and feel physical materials before starting their project since digital representations are not always reliable when it comes to materials and finishes. 
Motif Interiors' in-house sample and materials library take centre stage in our newly designed workspace and here are 5 reasons why.
1. Materials samples at different price points
Our design library is home to a vast collection of sample materials, including stone, wood, carpet, wallpaper, paint, hardware, and fabrics. We have books and binders full of almost any product we would typically require for an office project. 
It only takes us a few seconds to find what we're looking for and a quick estimate of the price of an item. We don't want to spend time selecting a fabric or material only to find out that it's completely out of our client's budget.
2. Inspiring our designers' creativity through education
The world of workspace design is constantly evolving. In addition to creating new and innovative materials that are not only beautiful but also environmentally friendly, manufacturers around the world are now creating materials that are durable and sustainable.
We regularly update our design and materials library with the latest materials on the market, designed to inspire our designers– and to inspire our design concepts. It is particularly important when it comes to using sustainable and eco-friendly materials.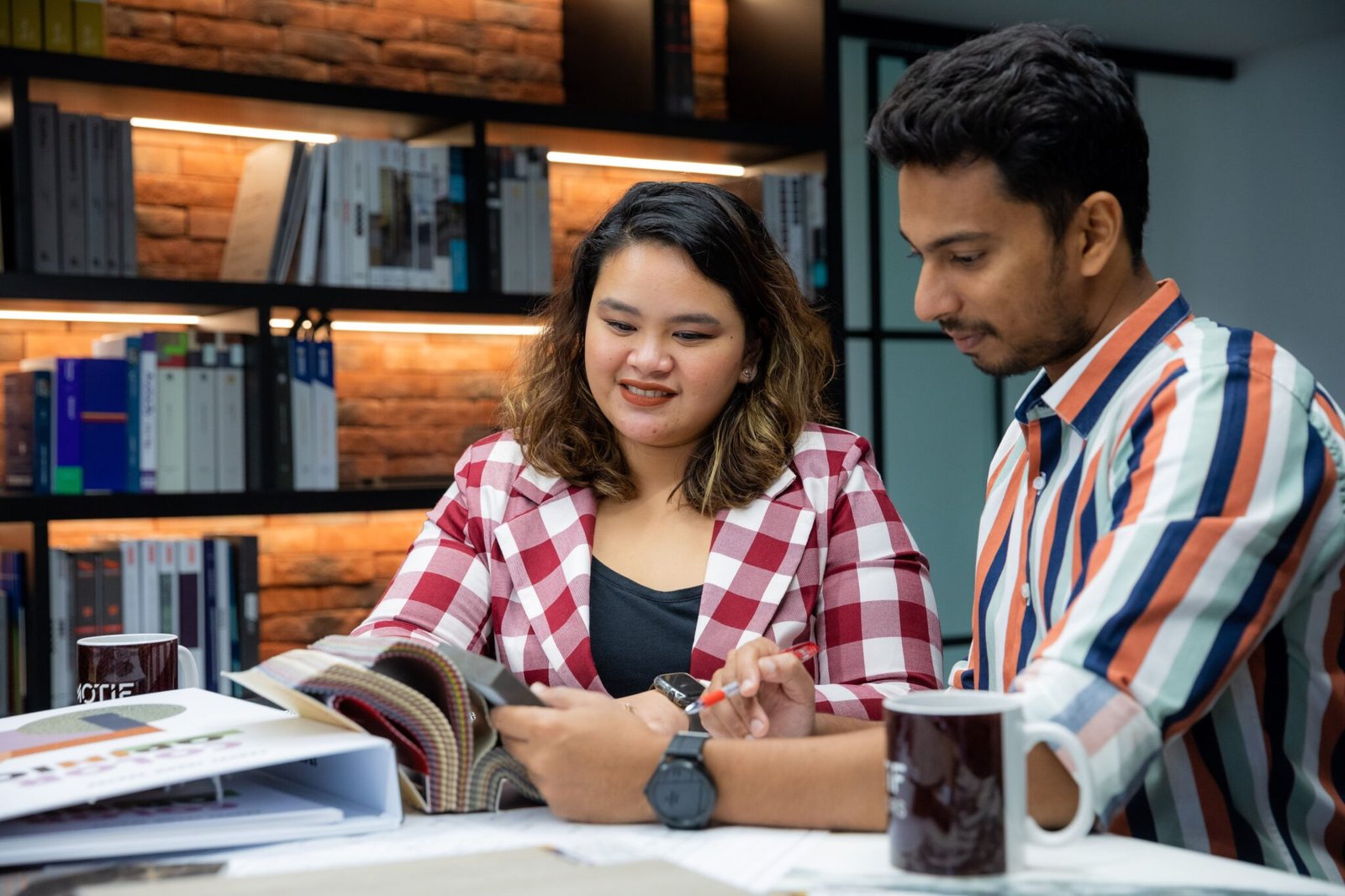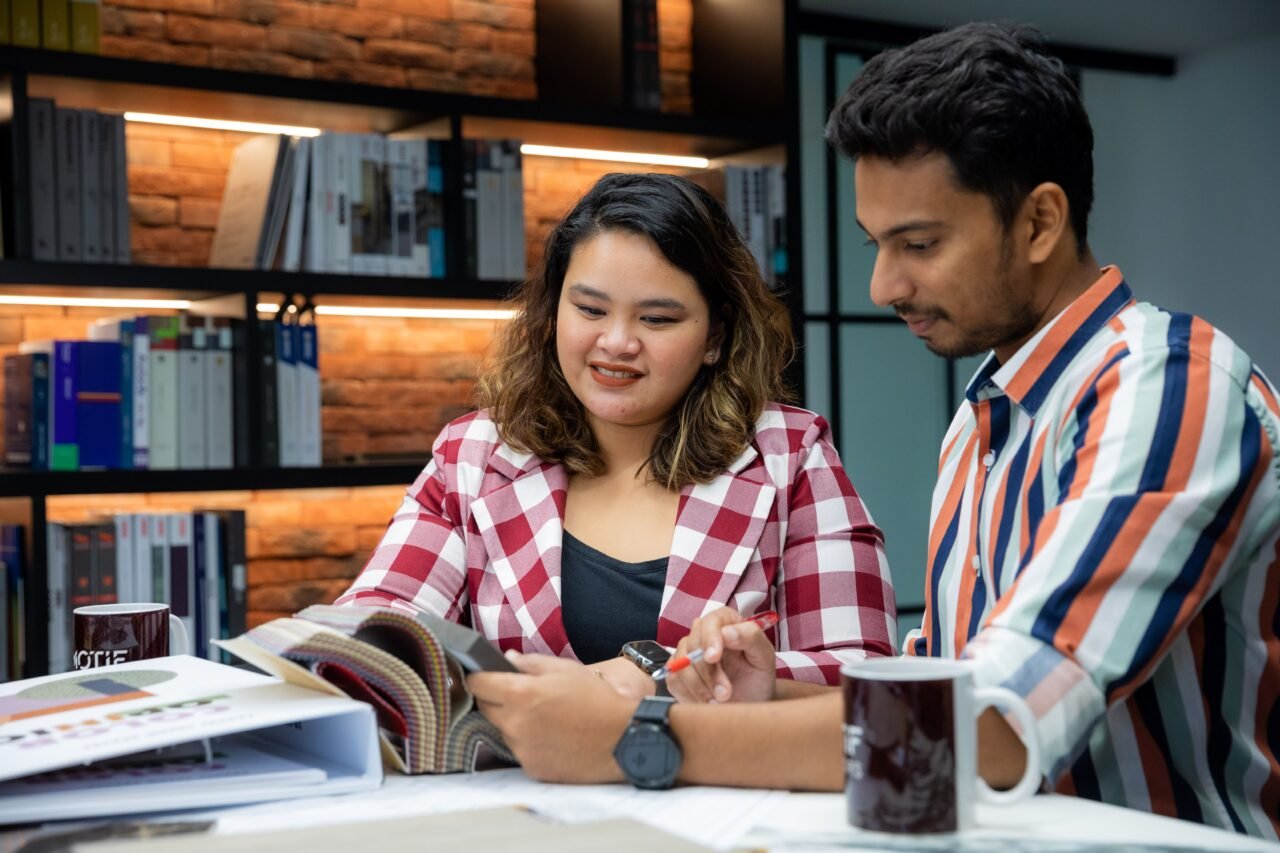 3. A place for suppliers and rep meetings
Motif's materials library is frequently where we meet with our existing and new suppliers and partners to discuss the latest collections and products. When the products are relevant and our design team likes them, we usually order extra catalogues to keep our library updated, and this is how we keep up with the latest products and trends.
Strong relationships with suppliers ensure that we always receive a prompt response when there is ever a problem with a product or sample, resulting in on-time deliveries and a positive client experience.
4. A strategy to save our clients' time – and money
Our design process is streamlined and, therefore, the decision-making process is much faster since we are able to guide our clients through material selection and, if necessary, find alternatives right away. 
As we all know, time is money, so saving time on material selection and approval will ultimately save our clients money.
5. Tactile mood boards appeal to all senses
The tactile mood board brings ideas into the physical world and solidifies concepts. It is impactful and can appeal to a variety of senses – sight, sound, and smell.
As we display samples in our design and materials library, clients have a chance to engage with the samples and materials and see how the colours, textures, and materials work together rather than just viewing them on a screen.