Our head of design, Rita Estephan, discusses how workspace design of social spaces can foster creativity and collaboration 
Just seven months ago, Darryl was brewing Americanas and lattes in a local coffee shop just around the corner. Today, he works as a full-time barista serving free coffee for his fellow employees at Motif Interiors, a Dubai-based design and build company.
So, how does having an in-house barista exactly benefit our office? 
This question has been asked a lot, both by our own employees and by clients curious about our new hire. Certainly, Darryl creates a convivial, enjoyable and productive work environment for our employees. But, there is more to it than that. Additionally, he plays a vital role in conveying Motif Interior's brand perception to its clients. 
1. The workspace design perspective: Bringing new life to office pantries and cafeterias
When we decided to move to the new offices, hiring a full-time barista was part of our HR and design team's discussion during the initial concept stage. With the growing popularity of so-called "third spaces", our cafeteria was planned to be multi-functional. We wanted people to use it throughout the day, not just in the morning or during lunchtime.
Connectivity, comfort and coffee were the keywords that influenced our overall workspace design.
Custom-made counters, booths, and armchairs were as important as a good espresso machine.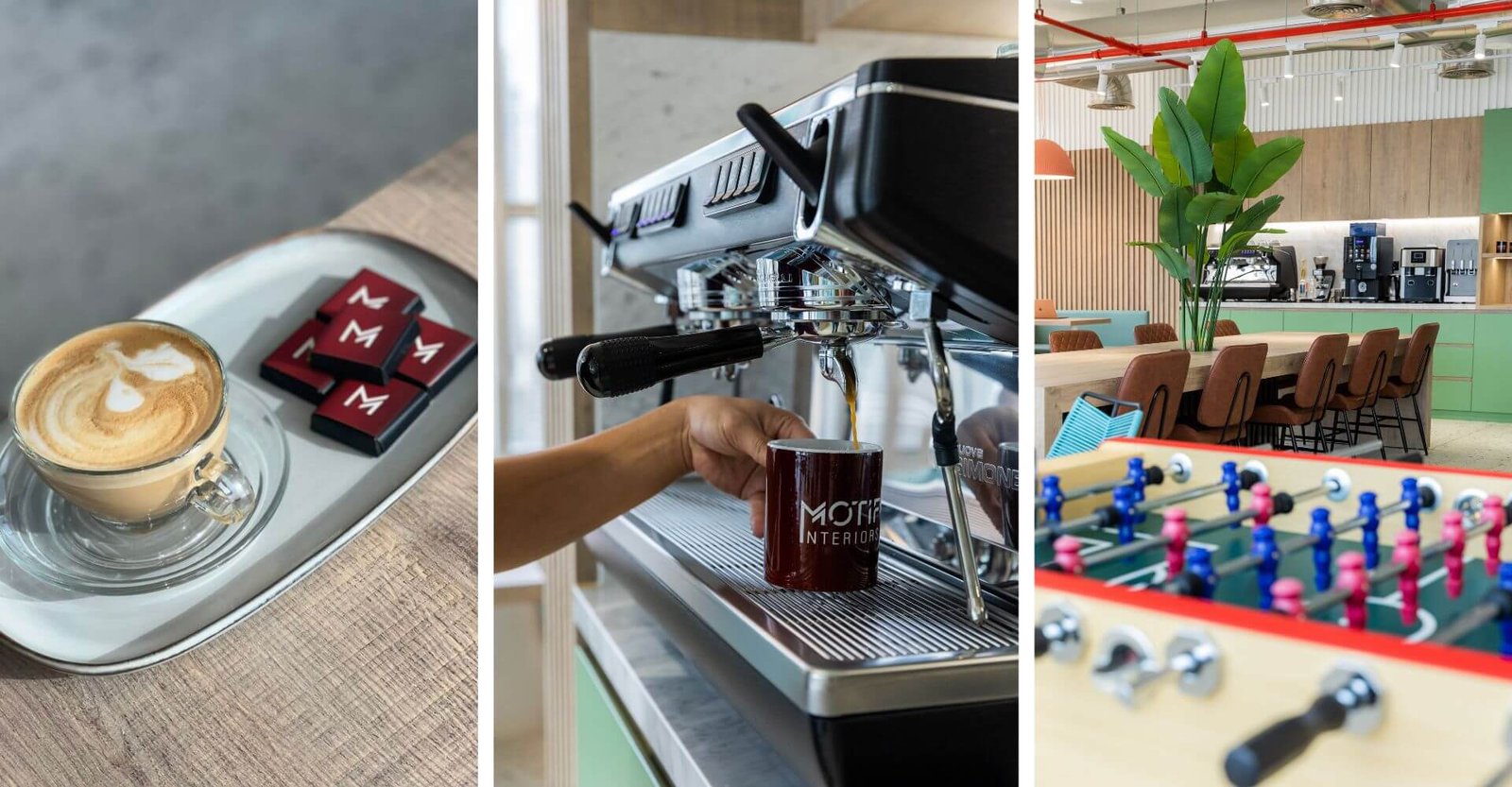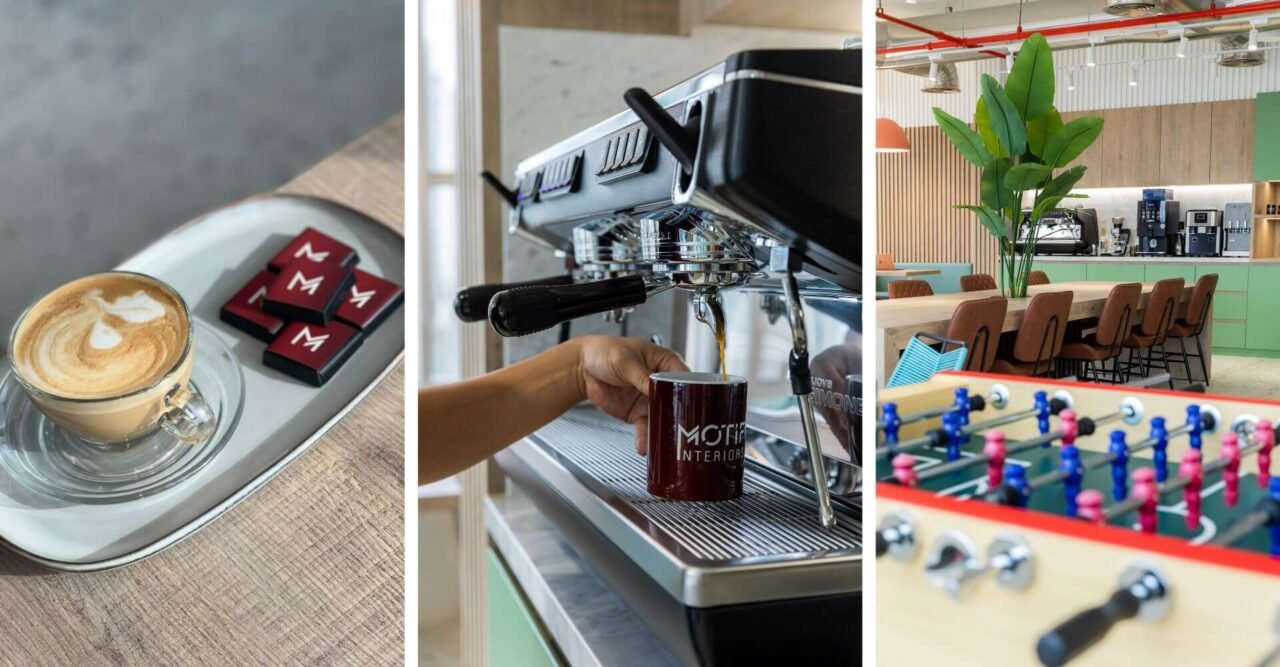 2. The employee perspective: A valuable perk that boosts productivity and collaboration
Being relaxed doesn't have to mean being unproductive, and what helped us in the process was that our business owners bought into this idea. Having a passion for coffee themselves, they insisted on using the best possible brands of coffee.
In fact, many of our team members say that working from our new cafeteria boosts their creativity and productivity.
In the past, our team would often leave the office in search of good coffee before we had access to quality coffee in the office.
Darryl now draws everyone into the cafeteria from the early morning, creating a social and collaborative atmosphere that is subtle and unnoticed.
Researchers at the University of California conducted a study entitled "Coffee with coworkers: The influence of caffeine on self and other evaluations in group settings" back in 2018. It showed that when caffeine is served within groups, it fosters group bonding. People in the group were more satisfied than those in the group without caffeine.
Finally, branded good-quality coffees can be quite expensive, so having them in-house is a valuable perk and shows that we care about the well-being of our staff and appreciate their hard work.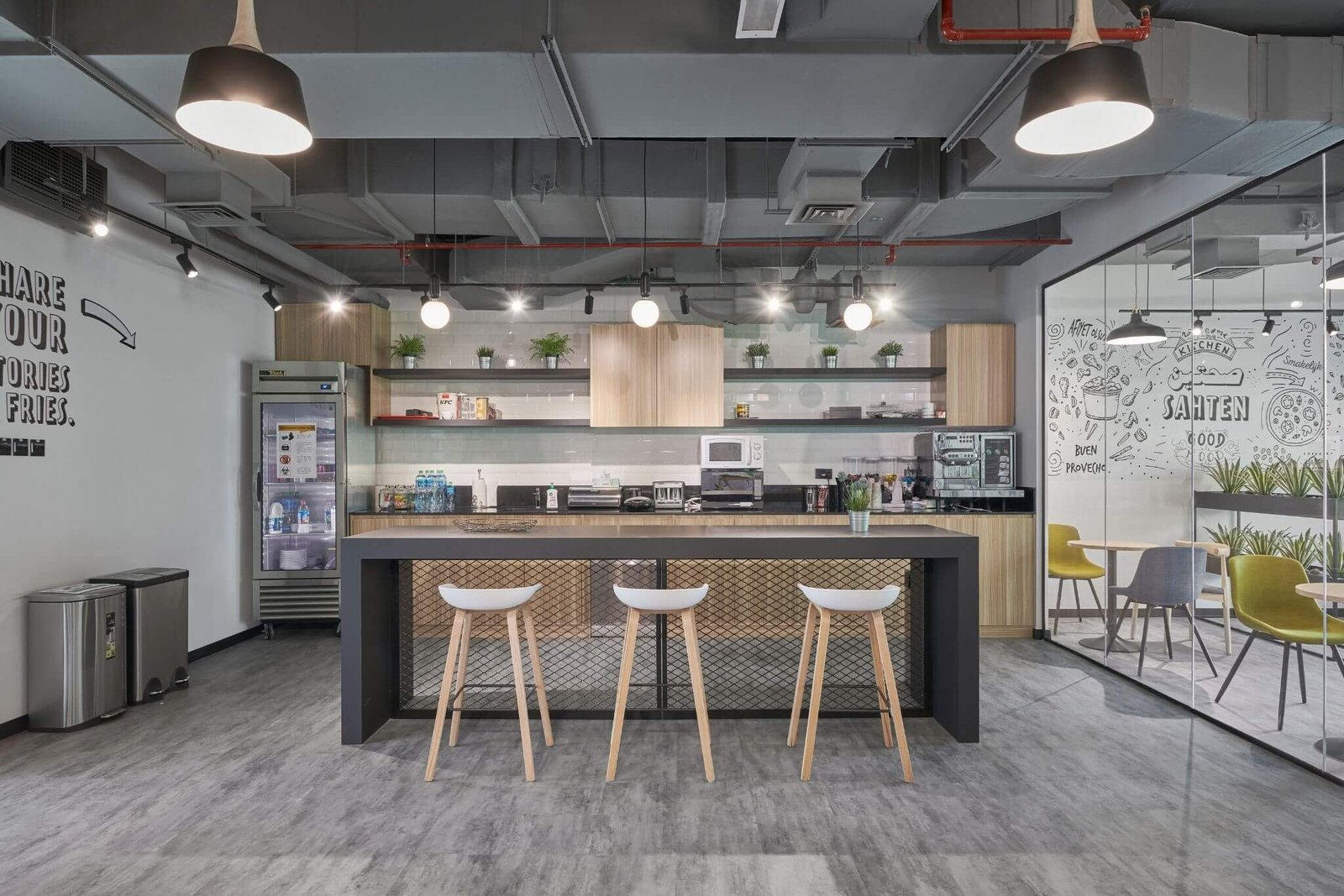 3. The client's perspective: Can the quality of the coffee cup affect the success of the meeting?
Meetings in person are still regarded as the most valuable form of engagement in the design and construction industry. We constantly have new and existing clients visiting our office. They are checking out some of the latest applications in workspace design, attending workshops with our design team, or choosing materials and finishes. 
Is the quality of the coffee cup important to meeting a success? According to us, yes. 
People expect good coffee today, and there are many office coffee machines available, so there's no reason to serve something that doesn't meet their standards.
Making your visitors feel welcome begins with offering freshly ground coffee and tea. Additionally, small talk is a very important part of the overall client experience so stopping by the cafeteria before entering a meeting room is one of the best "ice breakers".  
 Also, we're now serving the coffee in Motif's branded to-go cups or mugs, which has made a big difference with our team and especially with new clients. As a step further, we also included branded Belgian chocolates, thus enhancing the perception of our brand.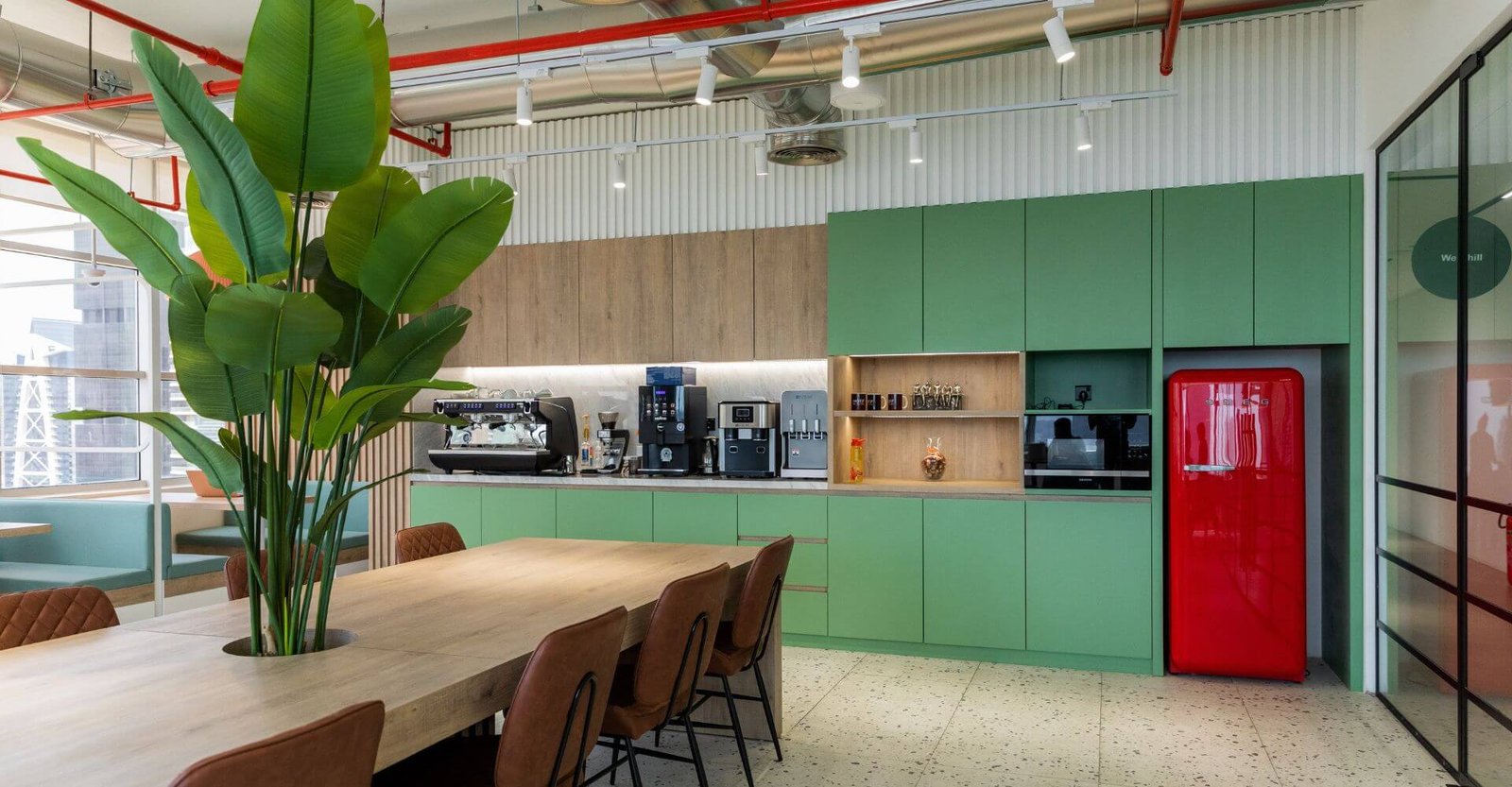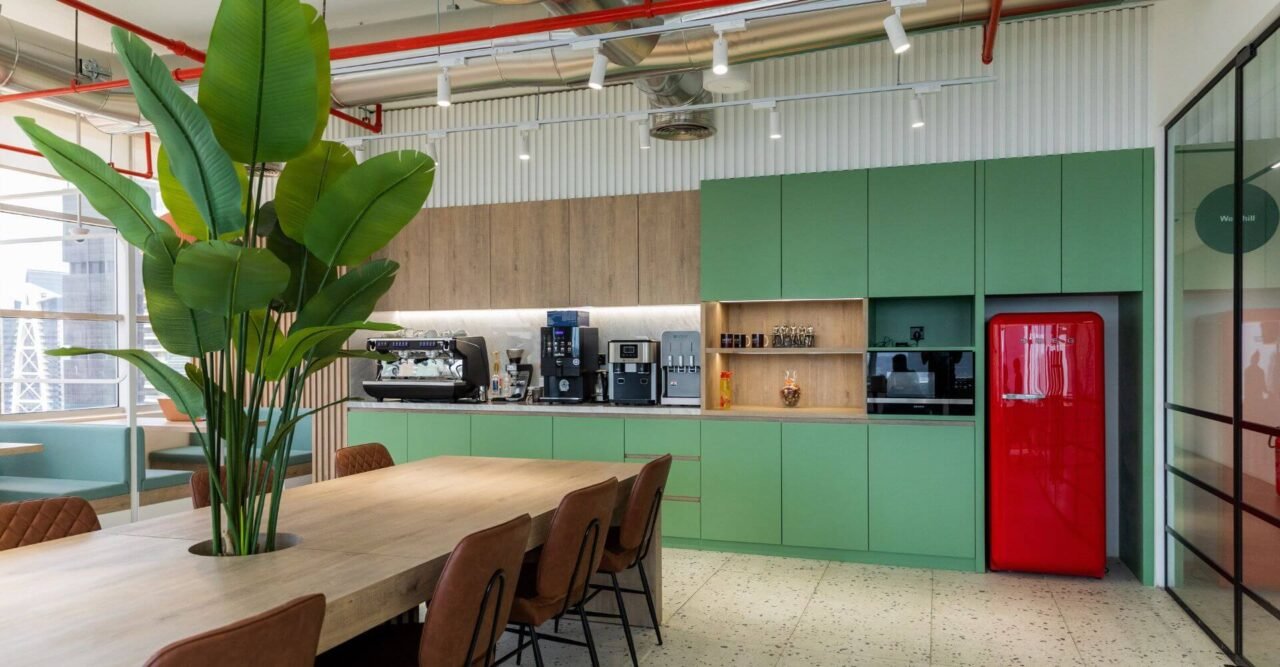 4. The bigger picture: Flat white economy and the rise of digital and creative businesses 
It's no coincidence that #workfromstarbucks and #workfromanywhere are trending. These spaces are incredibly popular – for the buzz, the relaxed atmosphere for meetings, and, perhaps most importantly, for the coffee! 
As per the Leesman Index, 82% of respondents consider tea, coffee and refreshment facilities to be important elements of their physical environment. 
In the case of digital and creative businesses, the percentage is even higher. The "flat white" sector, which refers to start-ups working from coffee shops to save on property costs, is so significant that it could now account for the major share of the country's gross domestic product.
Currently, the UK's "flat white economy" is 28 percent larger than the manufacturing sector, according to the Centre for Economics and Business Research.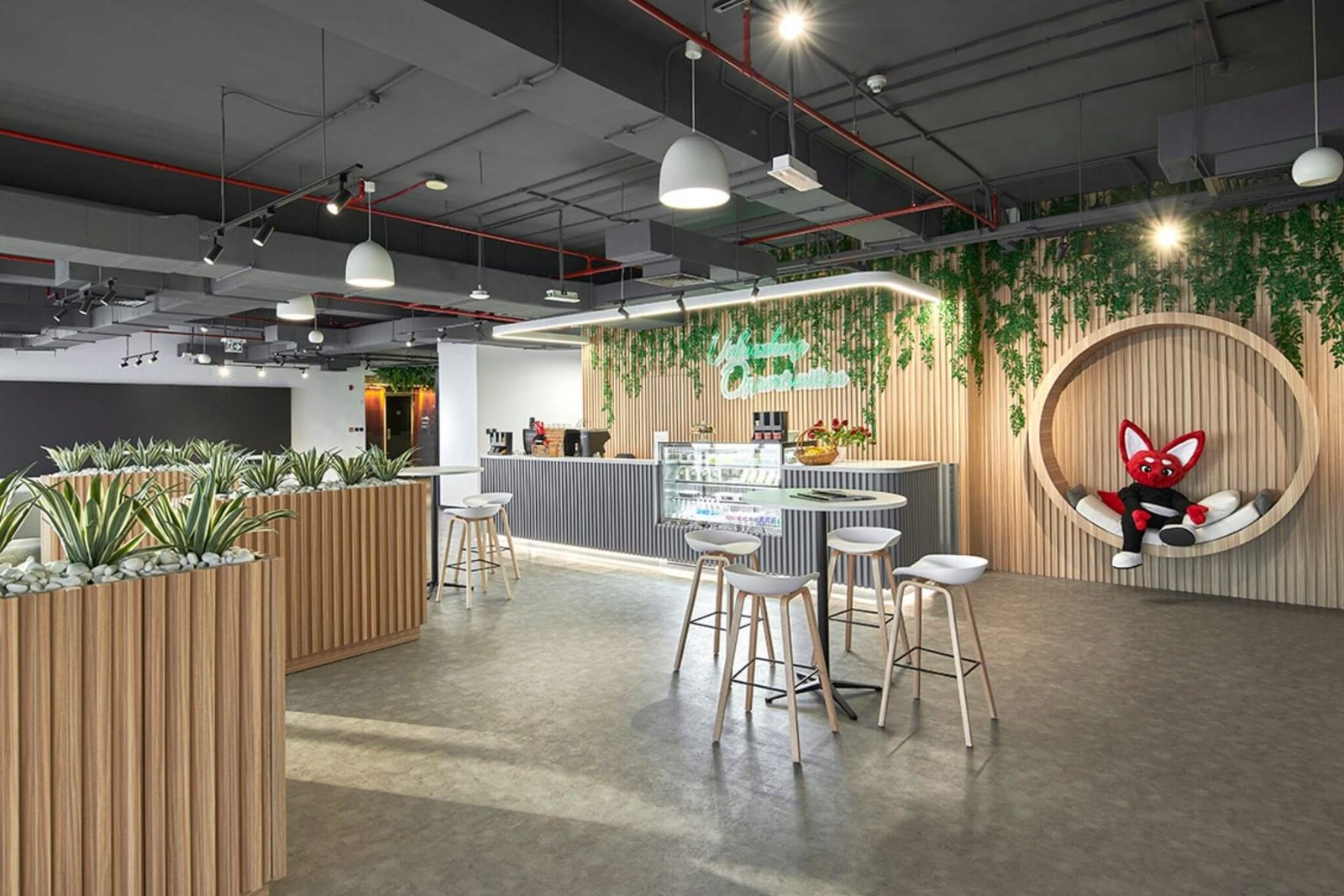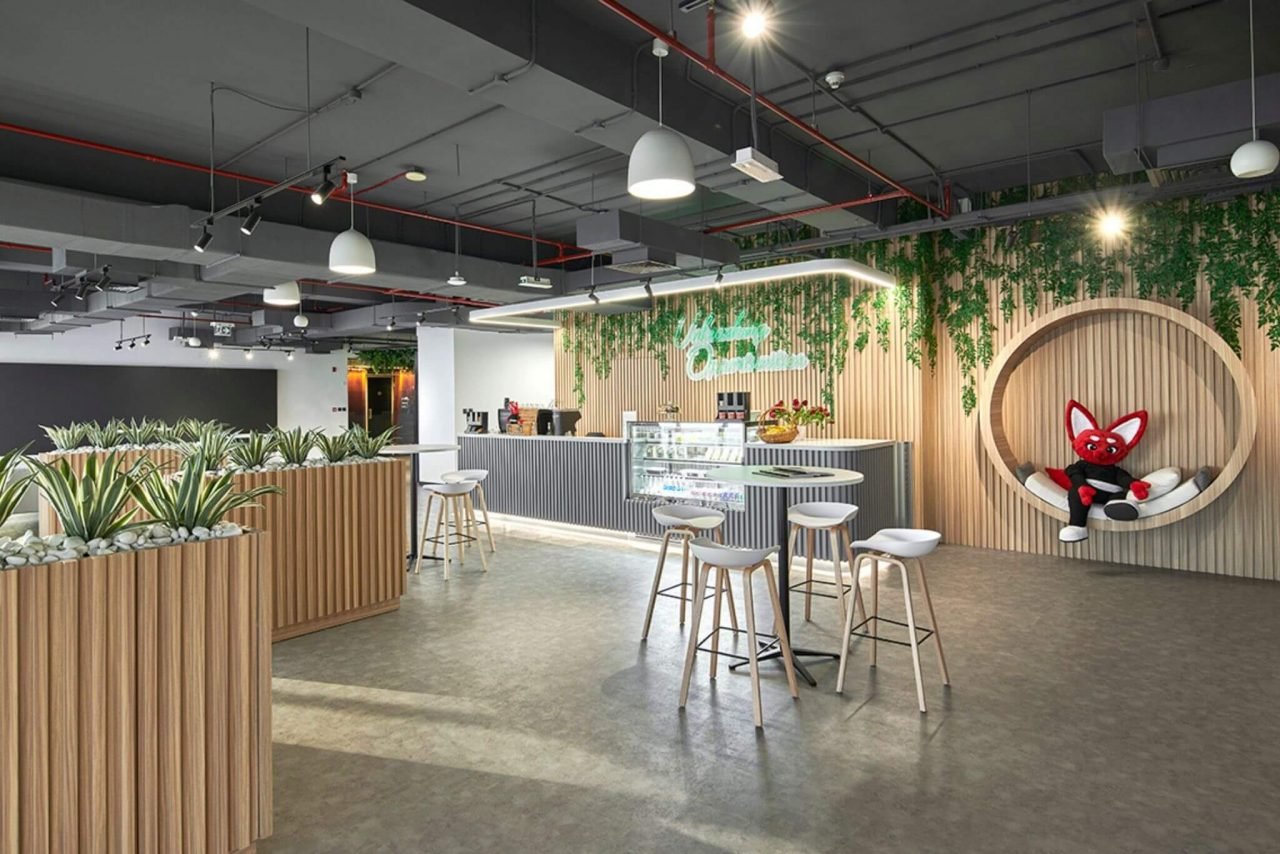 Additionally, when working remotely in cafes, employees report that they are more focused and productive. This effect is known as the "coffee shop effect". Quiet surroundings and minimal interruptions from colleagues encourage individuals to stay focused, even in busy and "buzzy" coffee shops. 
The changing work styles and priorities of employees demand more flexible layouts, which office cafeterias can easily accommodate. Besides fostering productivity and collaboration, such spaces are becoming increasingly important when it comes to attracting and retaining talent.