We're absolutely thrilled to announce that we've been shortlisted for the 2022 CID Awards in three categories – the Best Fit Out Company of the Year, Best Office Project and Behind the Scenes Award.
Commenting on the award nominations, Rayas Ali, our group director shared:
I'm thrilled to see us recognised by Commercial Interior Design magazine. It's a decade down the road for Motif Interiors. Together with our team and clients, we're proud of this important milestone we've reached: 800+ completed projects, 350 employees and $11million in assets with a debt-free balance sheet.
However, there is more to the story than just the numbers.
BEST FIT OUT COMPANY IN DUBAI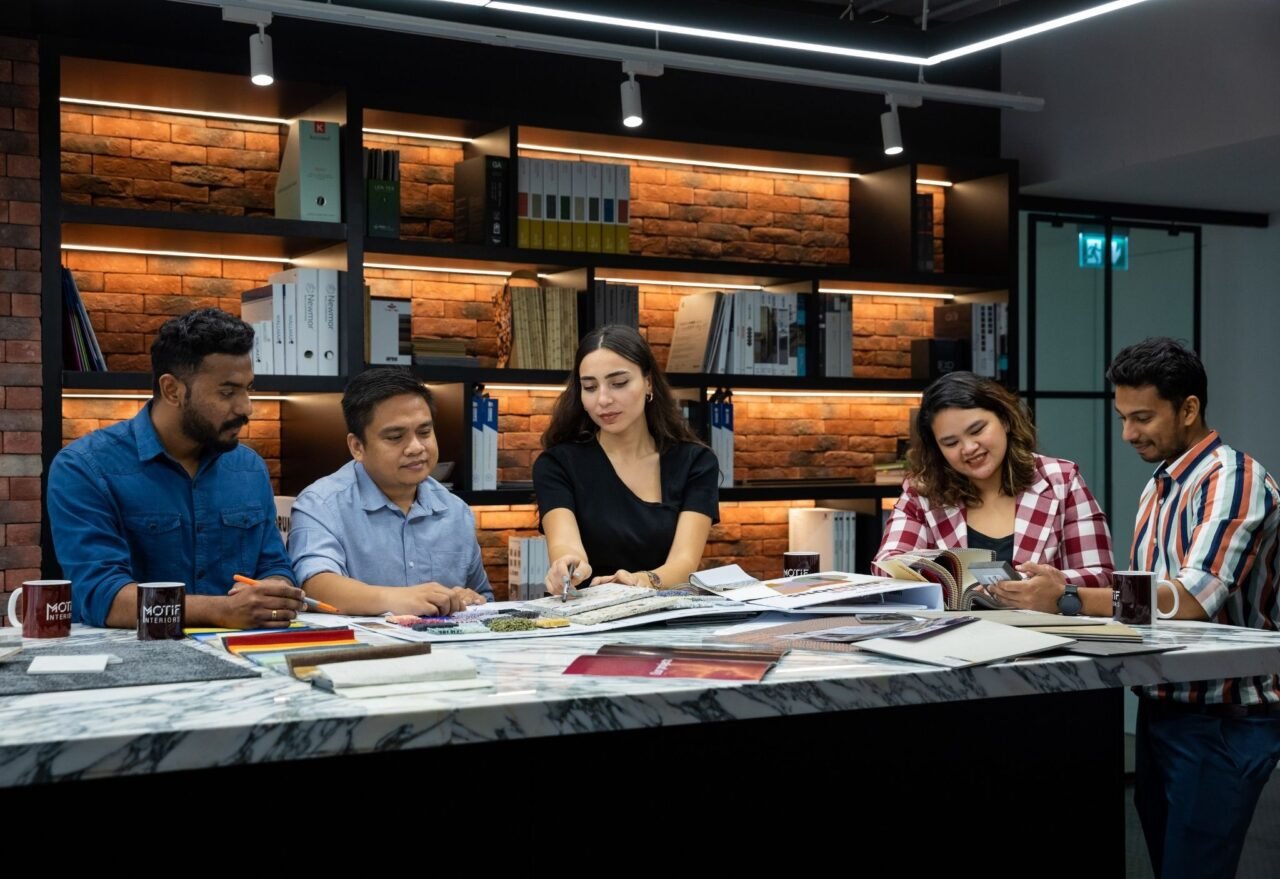 A critical component of Motif Interior's overall value lies in the design and build services that our sales, projects, and design teams deliver. A nomination for the Best Fitout Company of the Year is a testament to the fundamental work our employees do to support our clients. 
As a firm believer in the power of well-designed and inspiring spaces, we continuously learn and push the boundaries of sustainable office design. The spaces we design and build, no matter how beautiful they may look, will never be enough to fully engage employees.
Furthermore, we believe that a successful organisation doesn't happen without great people. And with 350+ employees and 14 nationalities, we know that diversity is powerful," he adds.
While we may not be the biggest fit-out company or work on the biggest projects, together as a team, we are committed to being the best design and build company in the workplace sector. And this year's submissions honour that.
BEST OFFICE DESIGN AWARD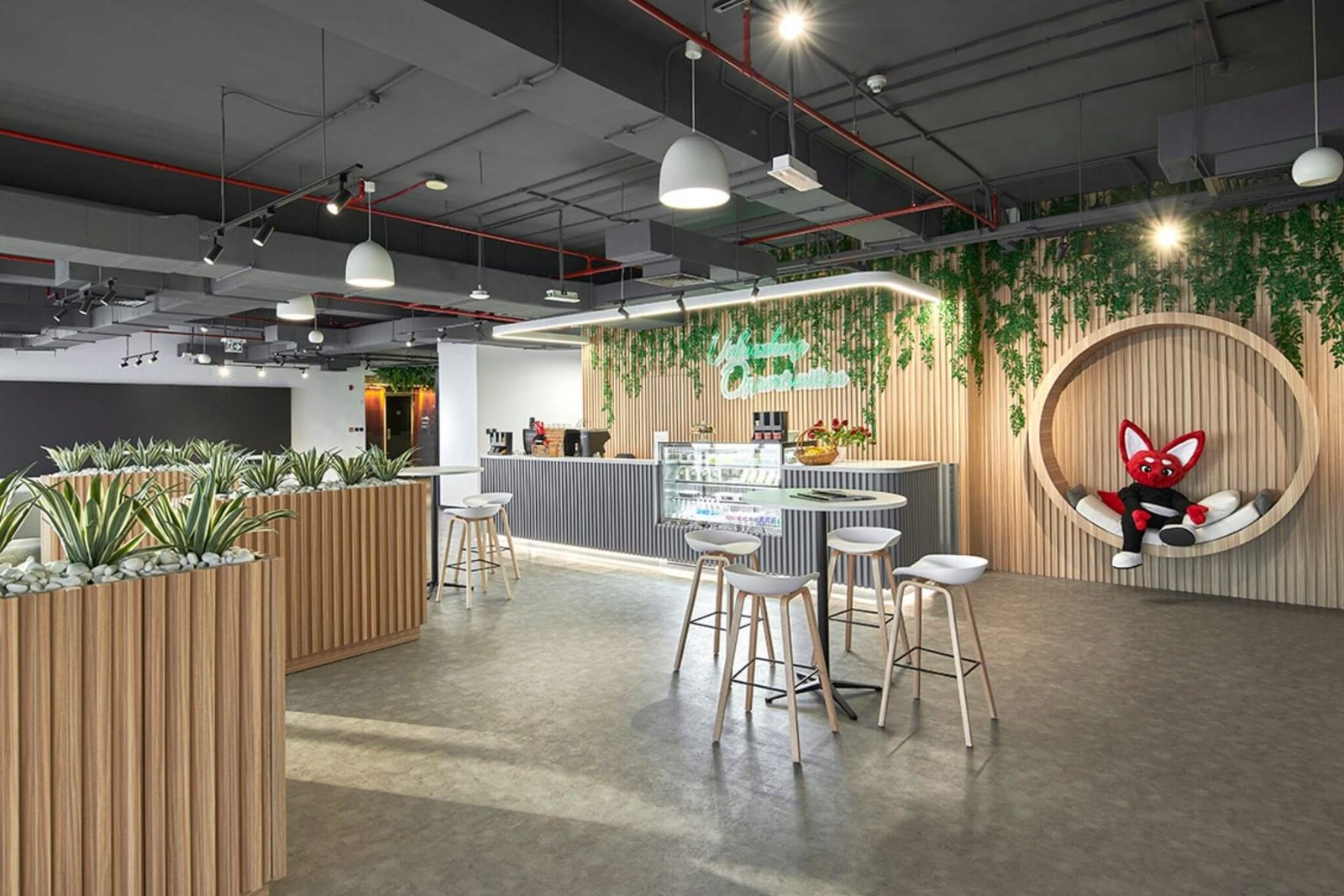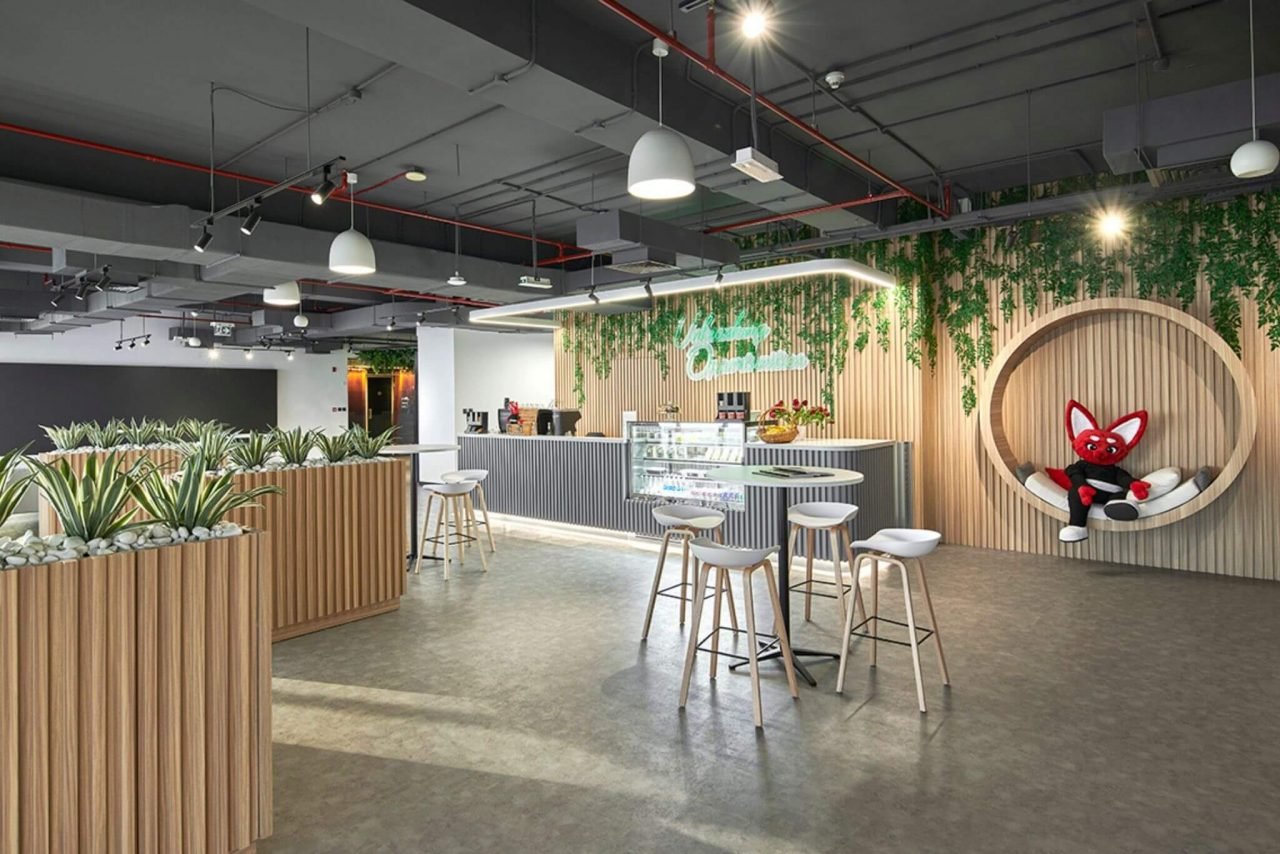 We are equally delighted to be nominated for the Best Office award.  Our work for Crowd One's Dubai Media City office is a great reflection of our design and projects teams' creative collaboration.
Founded in the UAE, CrowdOne is an established online marketing and networking company with a global network of millions of members. Crowd One offices are located in Arenco Tower, in the heart of Dubai Media City.
We started this complex design and build project with both ears open. We spent time with our client, listening to their ideas and understanding their vision to bring sustainability, biophilia and technology together while boosting employee wellbeing.
Our workplace consultants worked closely with the CrowdOne team to understand their current needs and future growth plans, which informed the overall design concept, which combines natural materials with technology.
BEHIND THE SCENES AWARD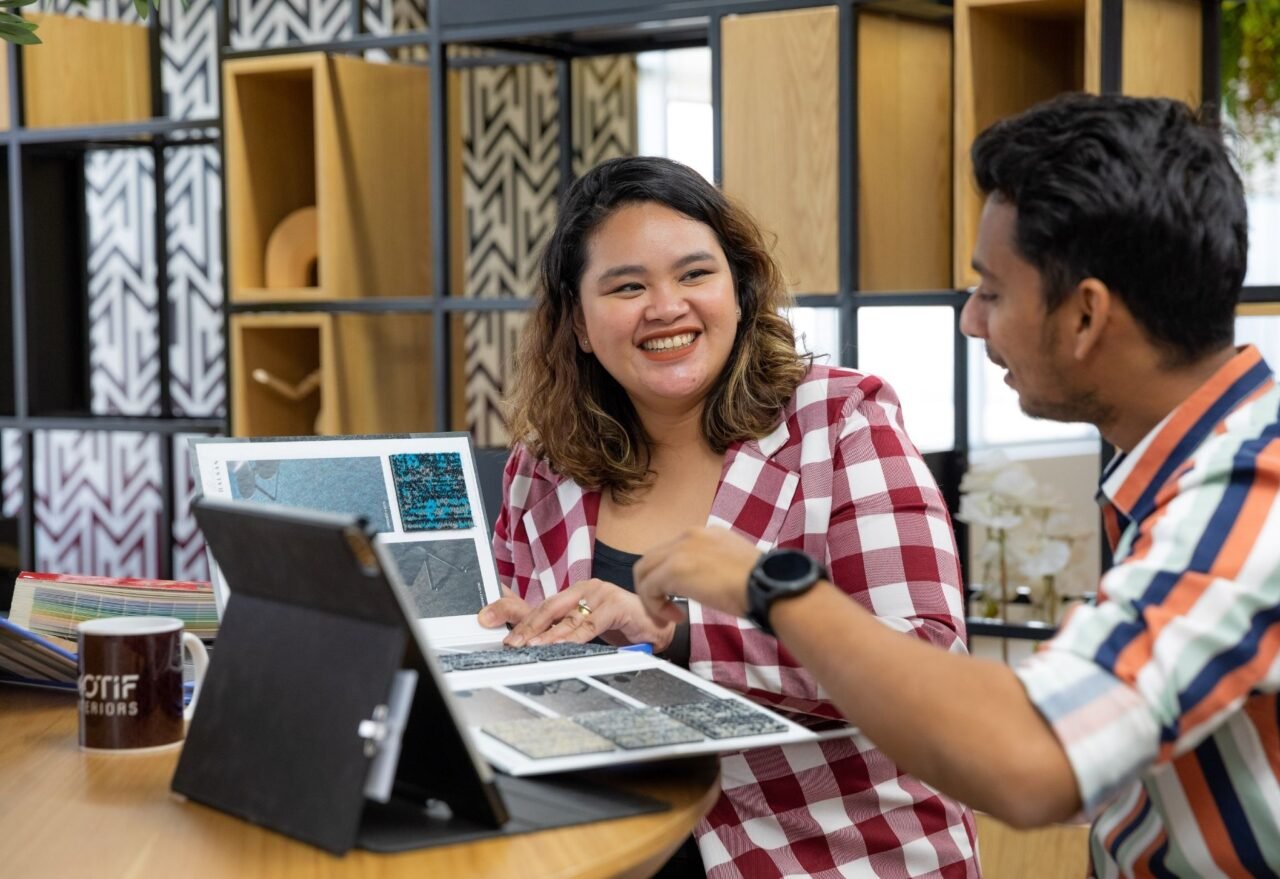 Lastly, we are thrilled to see our FF&E designer Karima Kay Pantino shortlisted for the Behind the Scenes Award. Karima joined Motif Interiors' design team in January 2022 as an FF&E designer. Because of her previous experience in the local fit-out market, especially in joinery operations and production, we knew she would be a valuable addition to our design team. Moreover, Karima holds a Bachelor of Science in Architecture, so we're confident she'll be able to further grow as a member of our team.

My philosophy at Motif is that no role is too small or too big. Each of us works together towards the same goal – delivering great projects for our clients. And Karima is an excellent addition to our design team. 
Fingers crossed!
Good luck to all finalists.
Read the full story here