Motif' Interiors' round table looks into the best ways to collaborate on projects for successful outcomes.
Turning a client's vision into a built reality is probably the oldest challenge faced by the design and build industry. Creativity, innovation and expertise can be counterbalanced by factors such as budget and tight deadlines, along with any unforeseen circumstances, which arise during the project's lifespan.
So, to celebrate its 10th anniversary – and the successful completion of more than 800 projects – Motif Interiors, a design and build company in Dubai that specialises in workplace design, hosted a roundtable with leading interior designers, working in the UAE.
Titled "Better Spaces, Bigger Possibilities", the round table took place in Motif's brand new 12,000 sqft offices in Dubai's Jumeirah Lakes Towers, in partnership with Commercial Interior Design magazine.
Invited guests were Lee Worthington of JPA, Sarah Jane Grant of LXA, Rasha Al Tekreeti, Kamsin Mirchandani of Trouvaille studio, Lamees Hamdan of Consoul by LH, and Rashiq Muhamad Ali of RqMA Architecture + Design. Motif's host was Rita Estephan, head of design, while Marina Mrdjen of Intelier acted as moderator.
Rita Estephan: Effective collaboration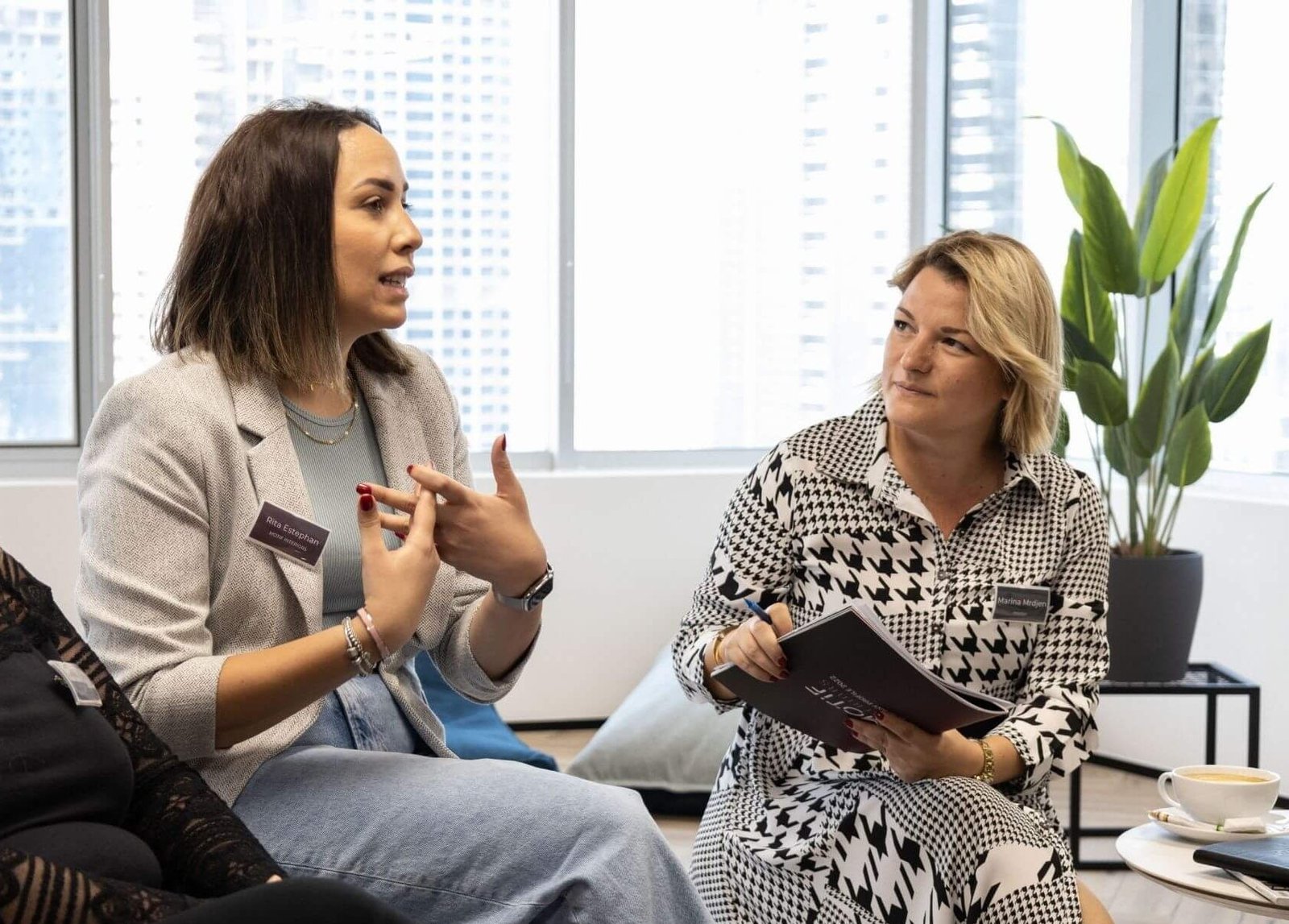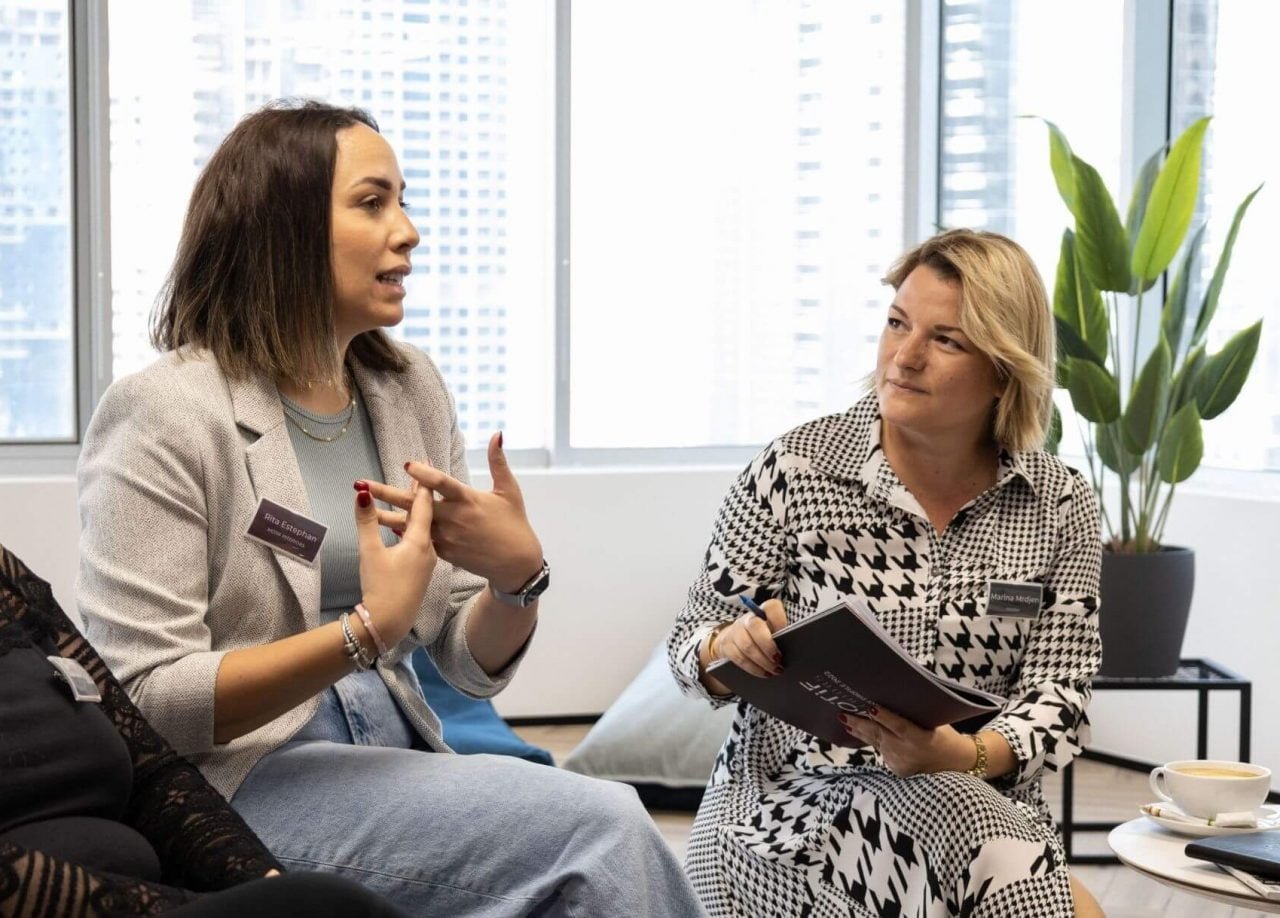 "Designers and contractors rarely have the chance to discuss how they can work together better while reducing the gap between traditional design-bid-build and design-build construction models," explained Estephan.
On the agenda to start was the suggestion that across the design community there existed a feeling that fit-out contractors were driven by budget, rather than design aesthetics.
The panel was asked if that was still the case – and if so, how can the industry as a whole move forward?
Lee Worthington: Communication is key
Lee said communication was key. He told the panel: "I think the major factor that we agreed upon was that for design and build to evolve in the future is for the client to have more of an understanding of what a design and build team can really offer as a collective aside from the usual expectations.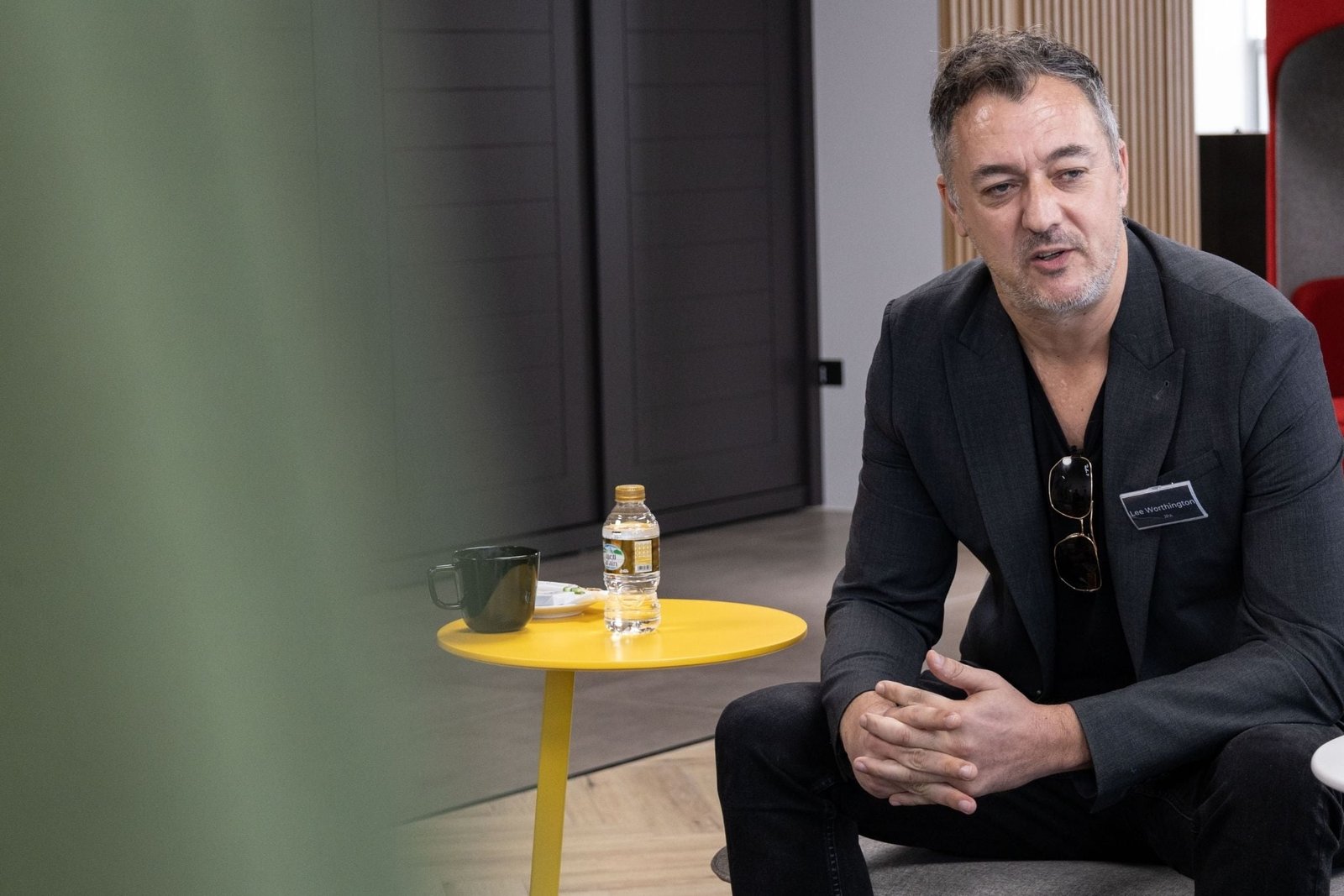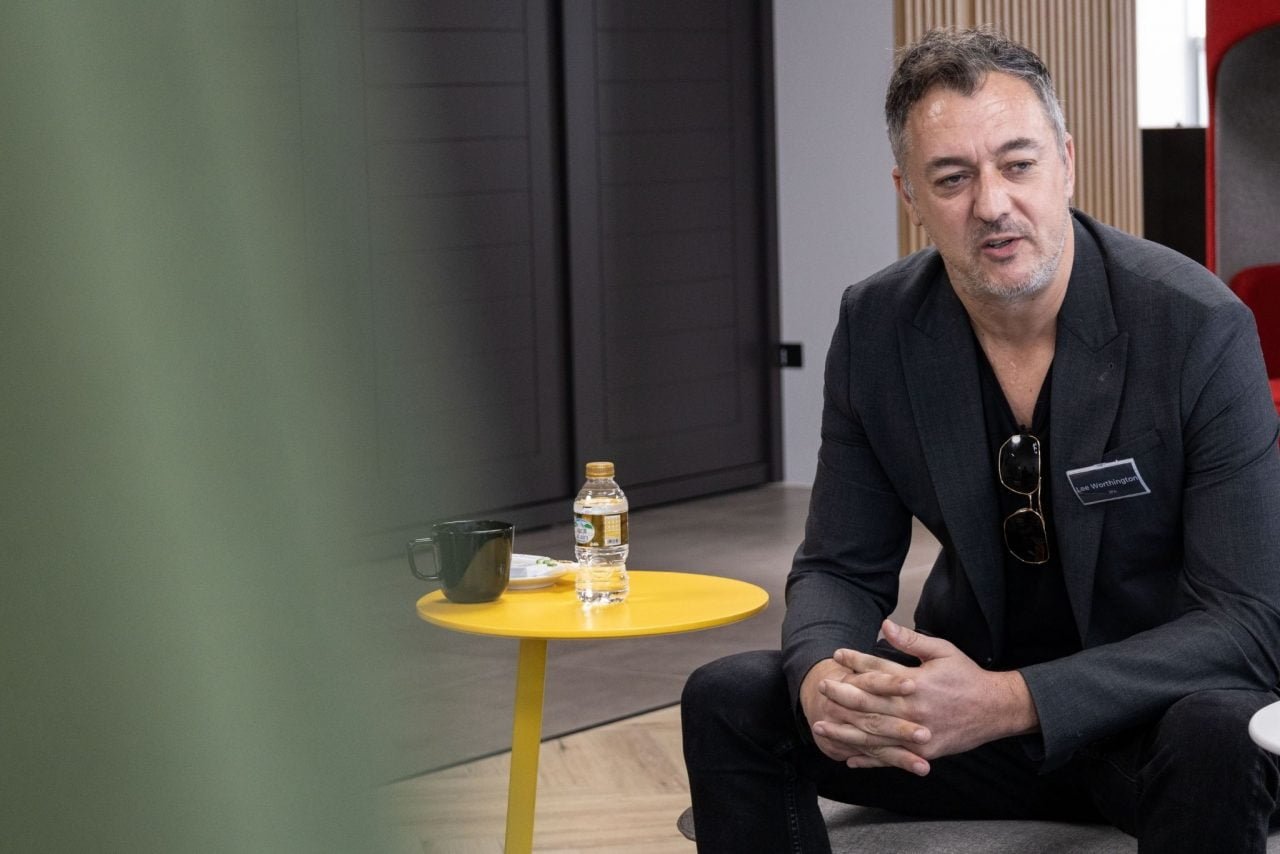 Communication at the beginning of the project for the contractor and the design team is critical for the team to get together and fully understand each other's skill sets in order to offer a more unique solution or brand evolvement  and create a greater selling point for the client, rather than yes, 'we can do it cheap and we can do it in the timeframe'."
He said that such a working practice would also result in added value for the client, in the form of a greater understanding of the entire process.
Sarah Jane Grant: Clients want faster ROI
Grant said she felt the money was an ever-increasing issue and that getting a contractor involved at an early stage allows skills to be maximised and cooperation to fit in with the client's needs best achieved.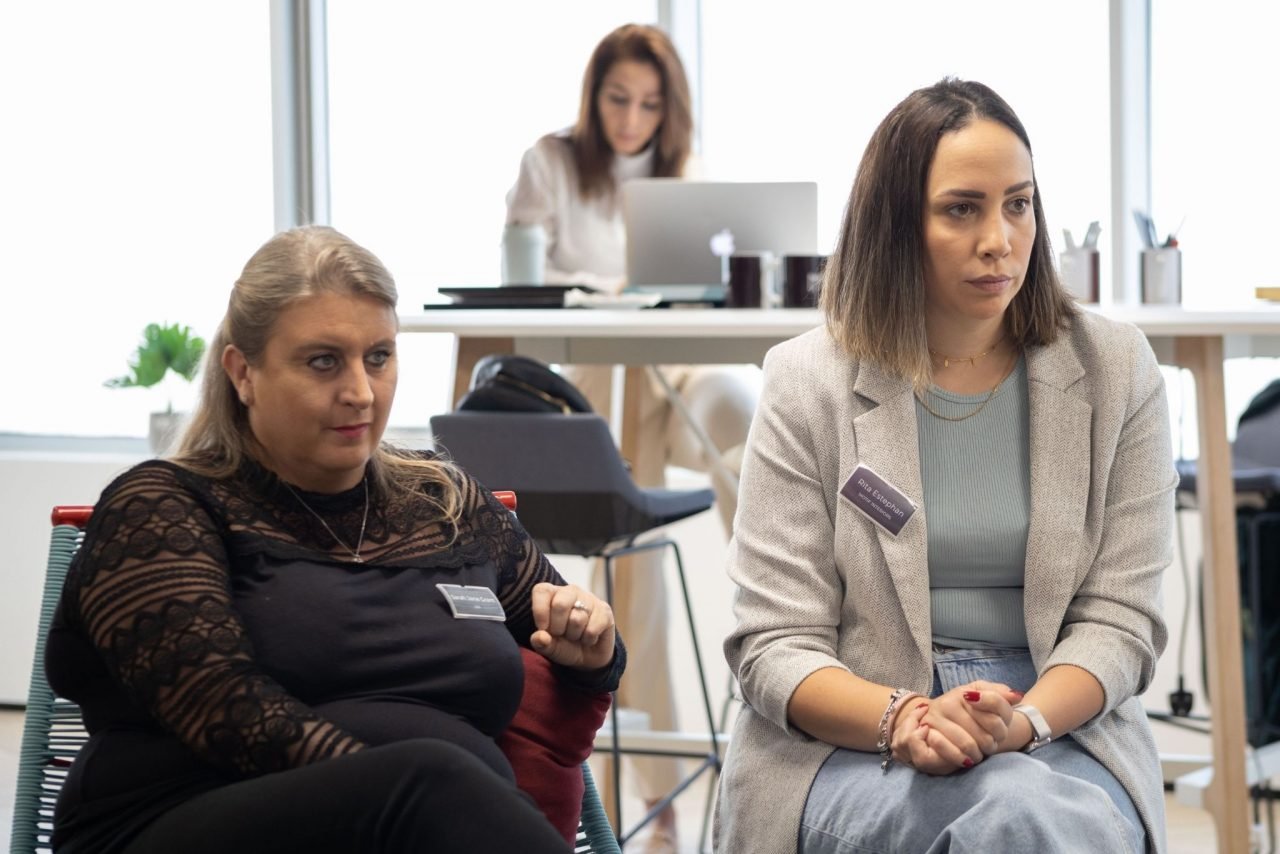 "What we found at LXA is that some of the early discussions with the client at the briefing stage are about the return of investment," she said.
"So that's very, very different to maybe five or six years ago when those conversations would never happen with that in mind. Today, we have to think slightly differently about how we recruit and how our support staff can support our designers and making sure that that sort of information is available to them as money is becoming more and more important."
Muhamad Ali: 100% concept, 50% schematic, 10% detailed design
Expanding on the theme of collaboration, and speaking of a hybrid approach that had been put to the panel, Muhamad Ali told the roundtable: "The traditional methodology of the design work process is changing due to various factors –  from tight deadlines, landlord pressures, pre-contract budget constraints and lead times for material delivery –  it is inevitable for businesses in the design industry and their work models to evolve. We need to be open-minded about it. Collaboration of the various disciplines will be a natural evolution in our business models in order to tackle these demands in a productive manner."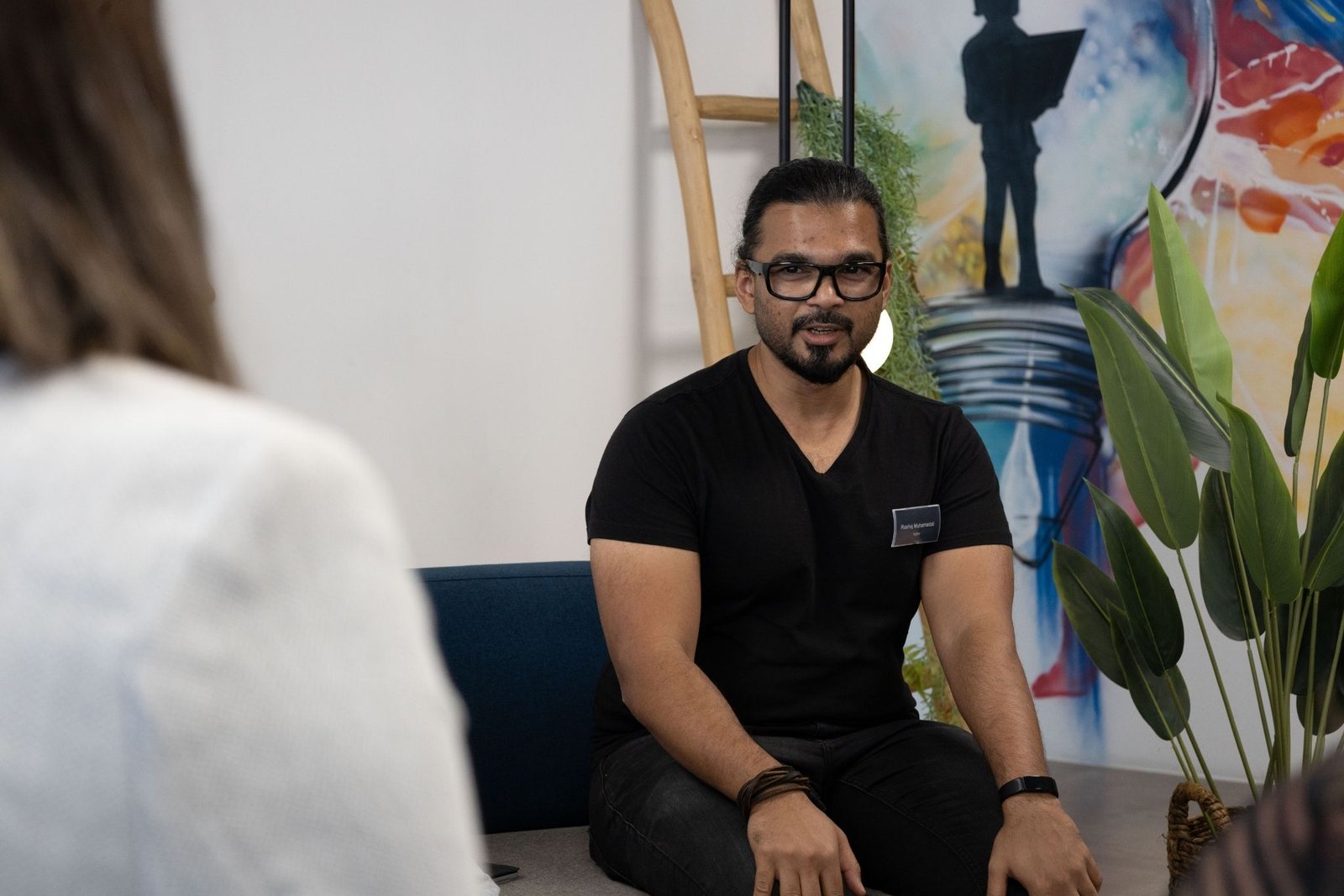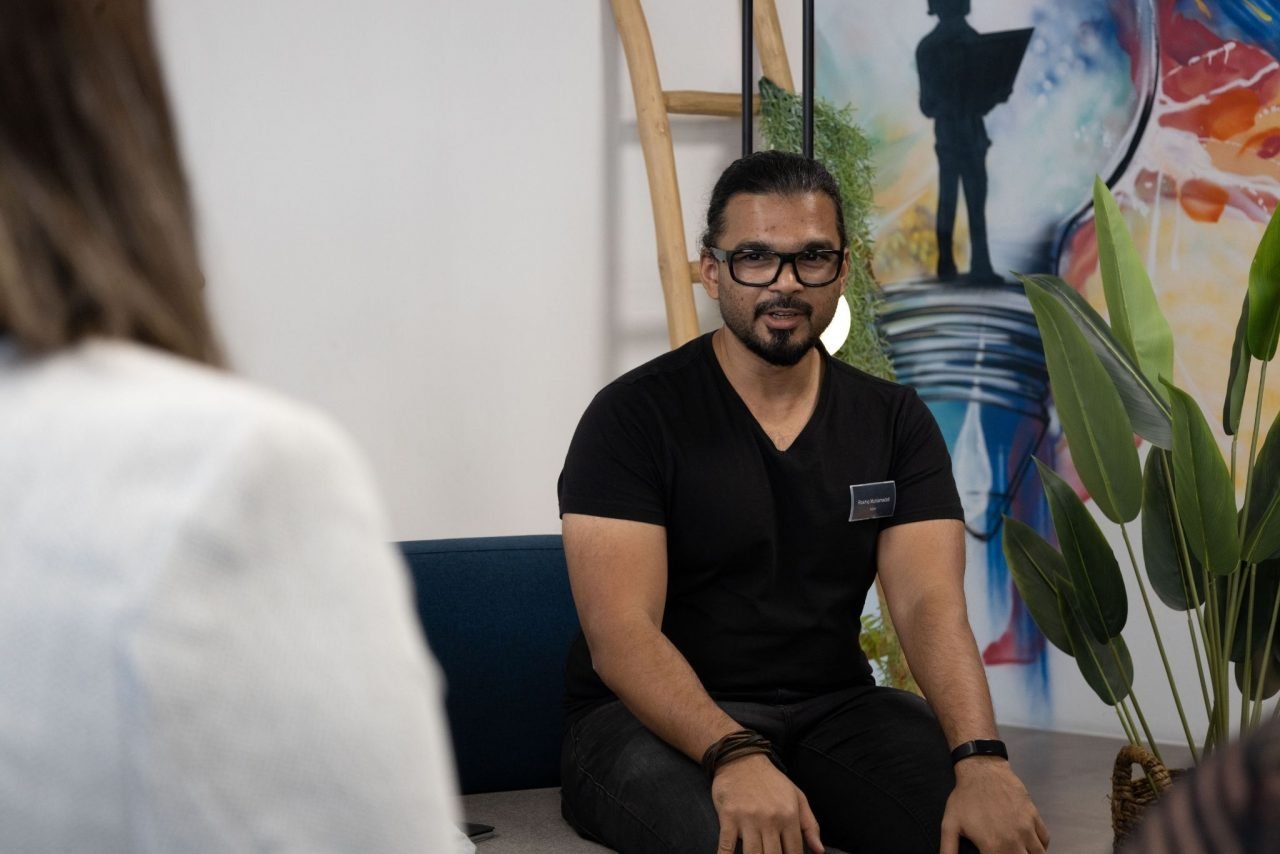 "I would go for a 100% design concept as that's the birth of the idea, 50% schematic between the consultant and the contractor that's when we pick the materials, understand the feasibility and 10% in detailed design, where the contractor takes over and the consultants stay on a project as design guardianship. It would actually speed up the process, clearly defining the roles that the two parties know they're there for."
Kamsin Mirchandani: hybrid approach moving forward
Mirchandani said she was in agreement – especially with the hybrid approach. "This is something that we're currently thinking of as well, and like developing that model," she said.
She is the founder of the newly established Trouvaille studio and has commercial projects in UAE and Bahrain at the moment. Her studio, which has a core team of three, is looking at what model best suits their work practices.
"It's the idea that how do we take this forward from concepts to schematic and detailed design? What parts of it get delegated to the contractor? And this is something that we're still on in the stages of developing. But I definitely see this as becoming a more hybrid approach from here on forward," she said.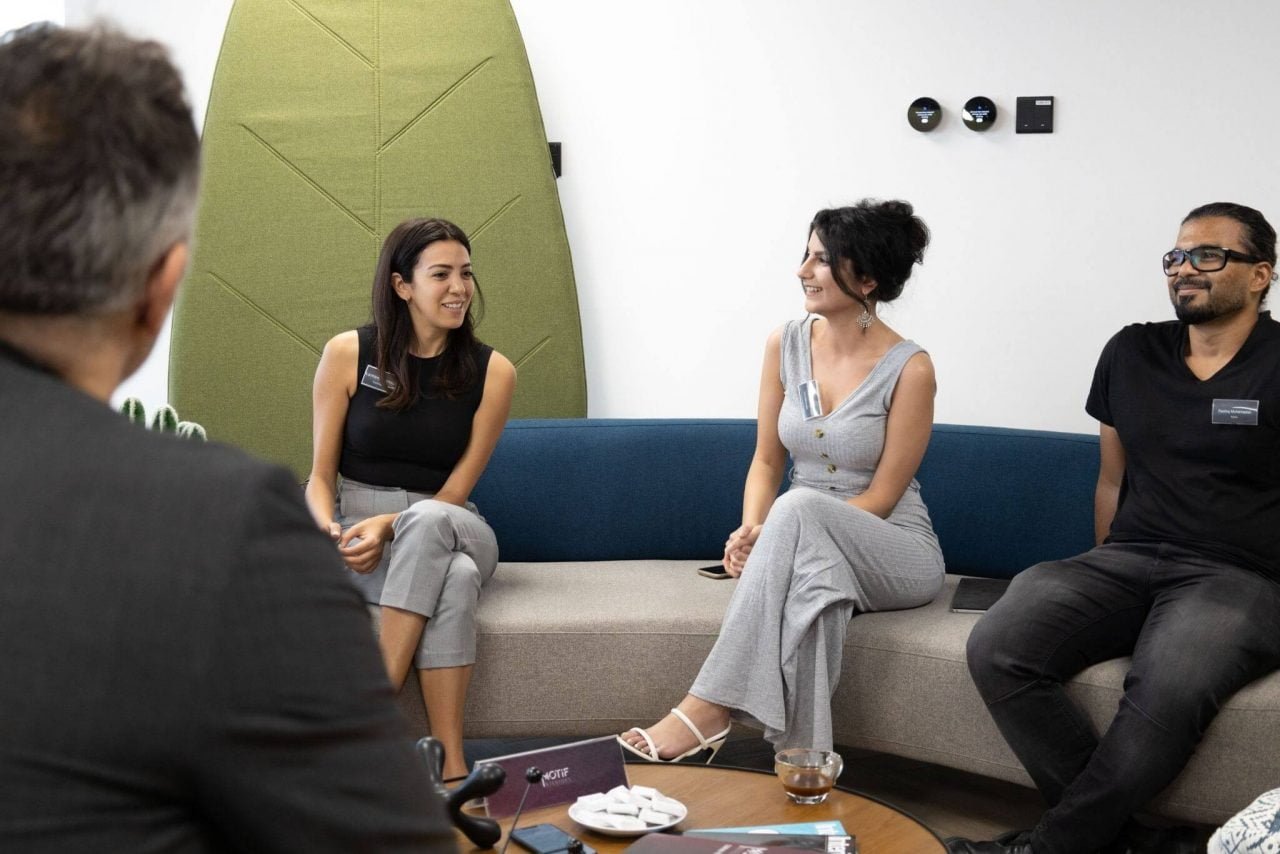 Rasha Al Tekreeti: when design gets compromised
Open dialogue is another important factor in the relationship between stakeholders, said Al Tekreeti.
"Let's say you're working in concept and you have the vision, but at an early stage, you communicate, you talk to contractors," she said. "You say, okay, this is what I'm thinking about. Do you think that this can be done within the given budget? What are the alternatives that you can propose here? So if this open dialogue starts happening at the beginning, it saves everybody a lot of time and it also protects the design."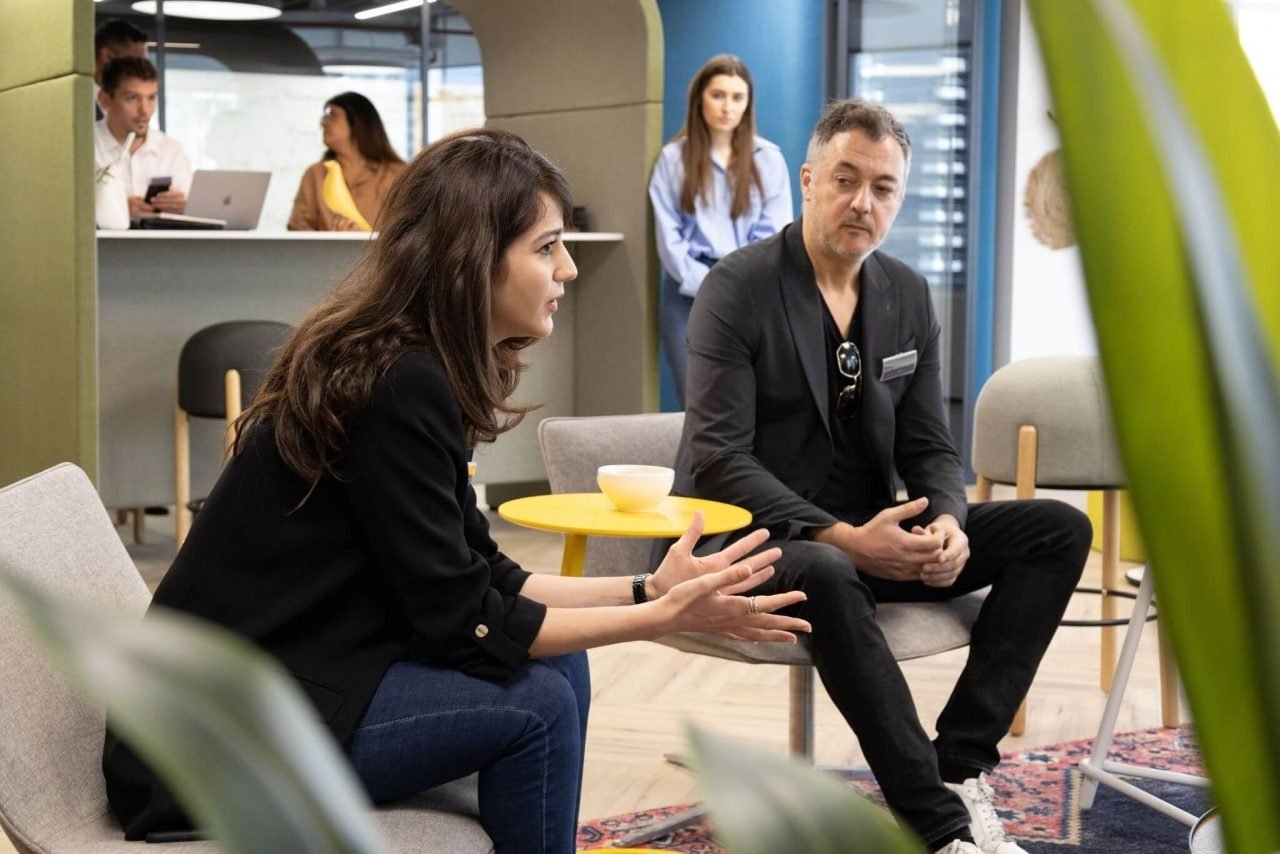 She explained to the panel how that has a final benefit for the client.
"So you don't have to finish the project – and then at the end, you have to go through a value engineering exercise where maybe some of the design gets compromised."
Lamese Hamdan: great collaboration with Motif
Sharing information is part of the process of what the panel all agree is success through collaboration, according to Hamdan, whose design studio has just delivered offices in partnership with Motif Interiors to leading digital media company Augustus Media, which she said was a good example of this practice.
"This was a fast-track project so Rita and I worked closely together from an early stage and that made a huge difference in the overall delivery. There are so many companies out there, but you don't really know until you sit and speak, the possibilities are really endless," she explained.
"Because I feel the best projects are really never done alone. They are done with collaboration."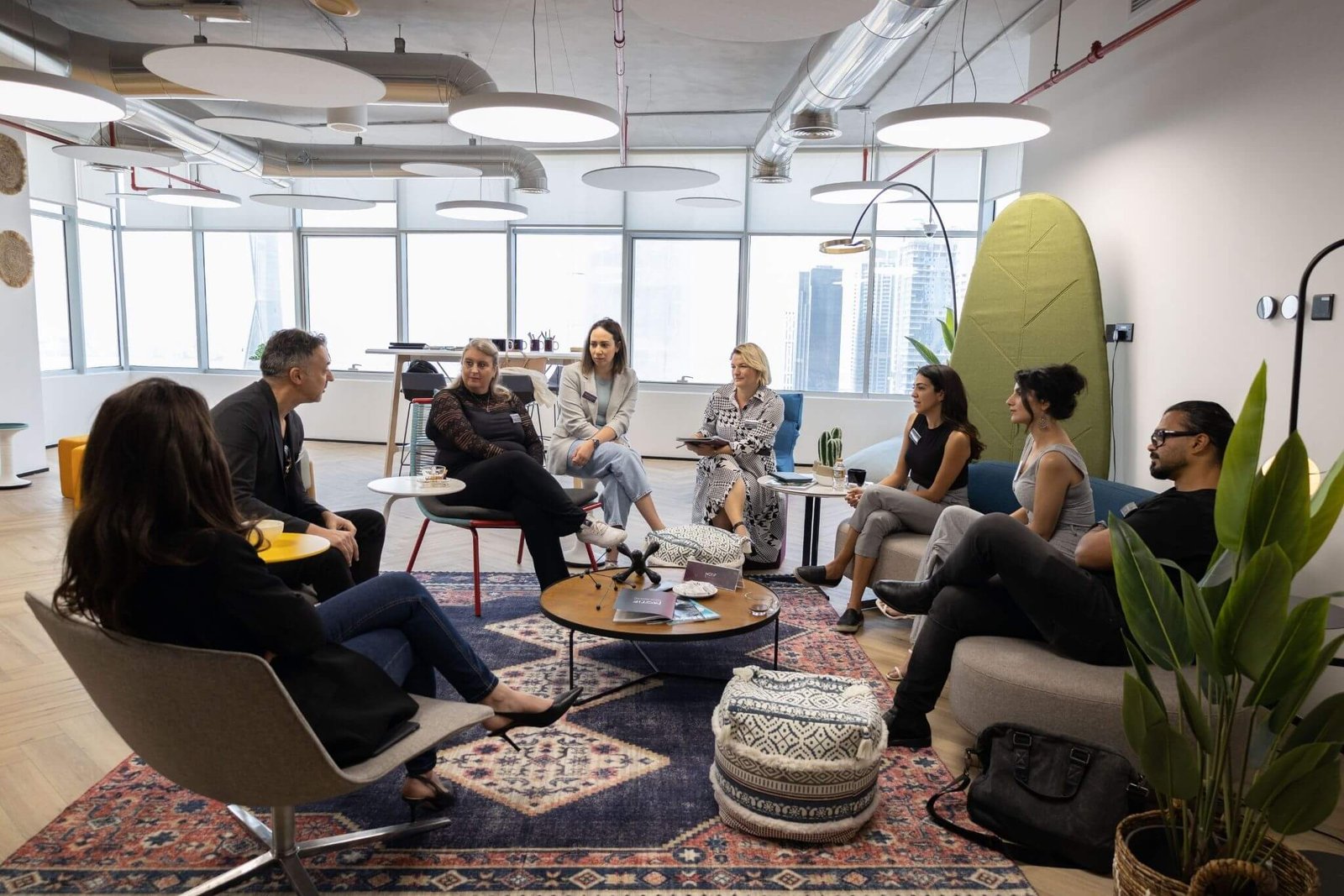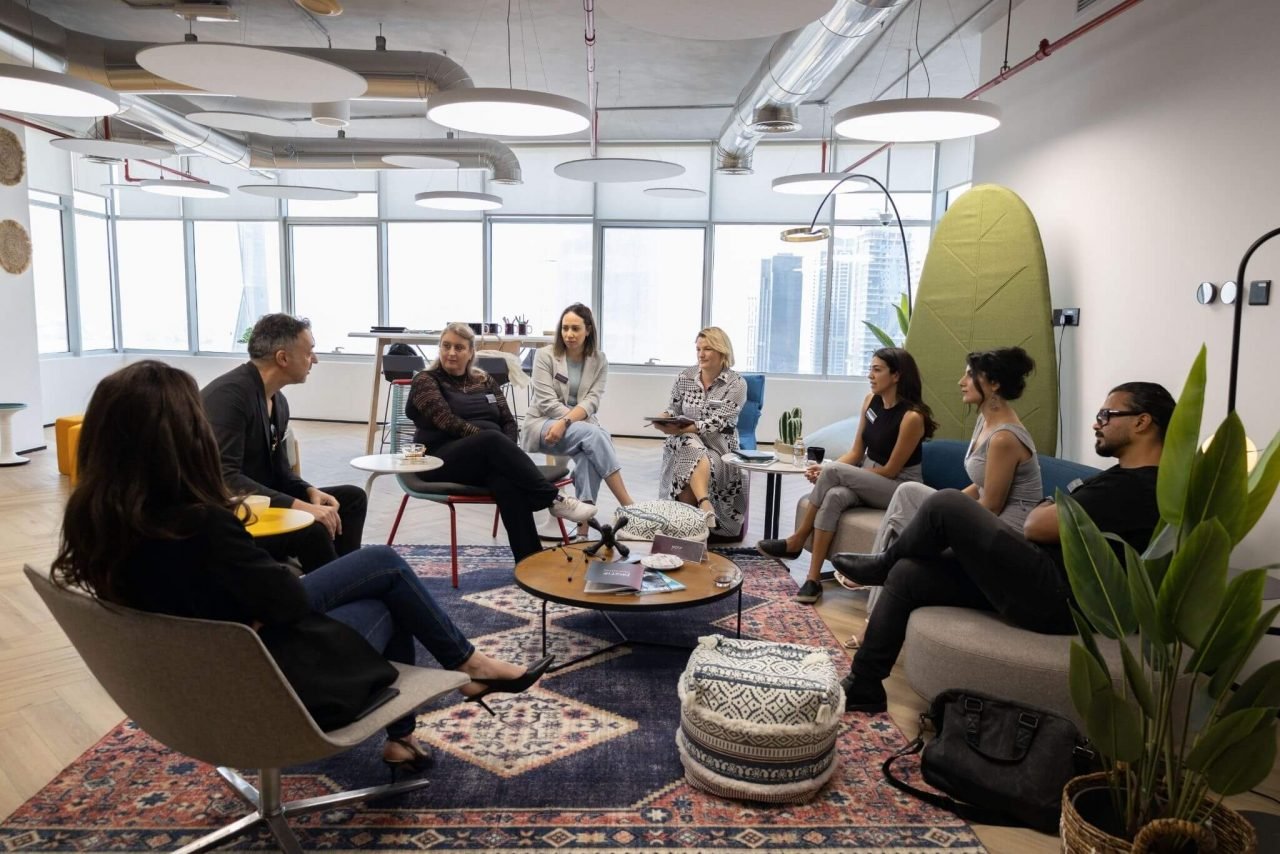 Summing up, Estephan stated: "It is only by understanding each other and the challenges that we are facing when designing and executing the project that we can move forward. Additionally, I think it is important for designers to seek out a fit-out partner with the right experience, financial and technical capabilities, and expertise in design.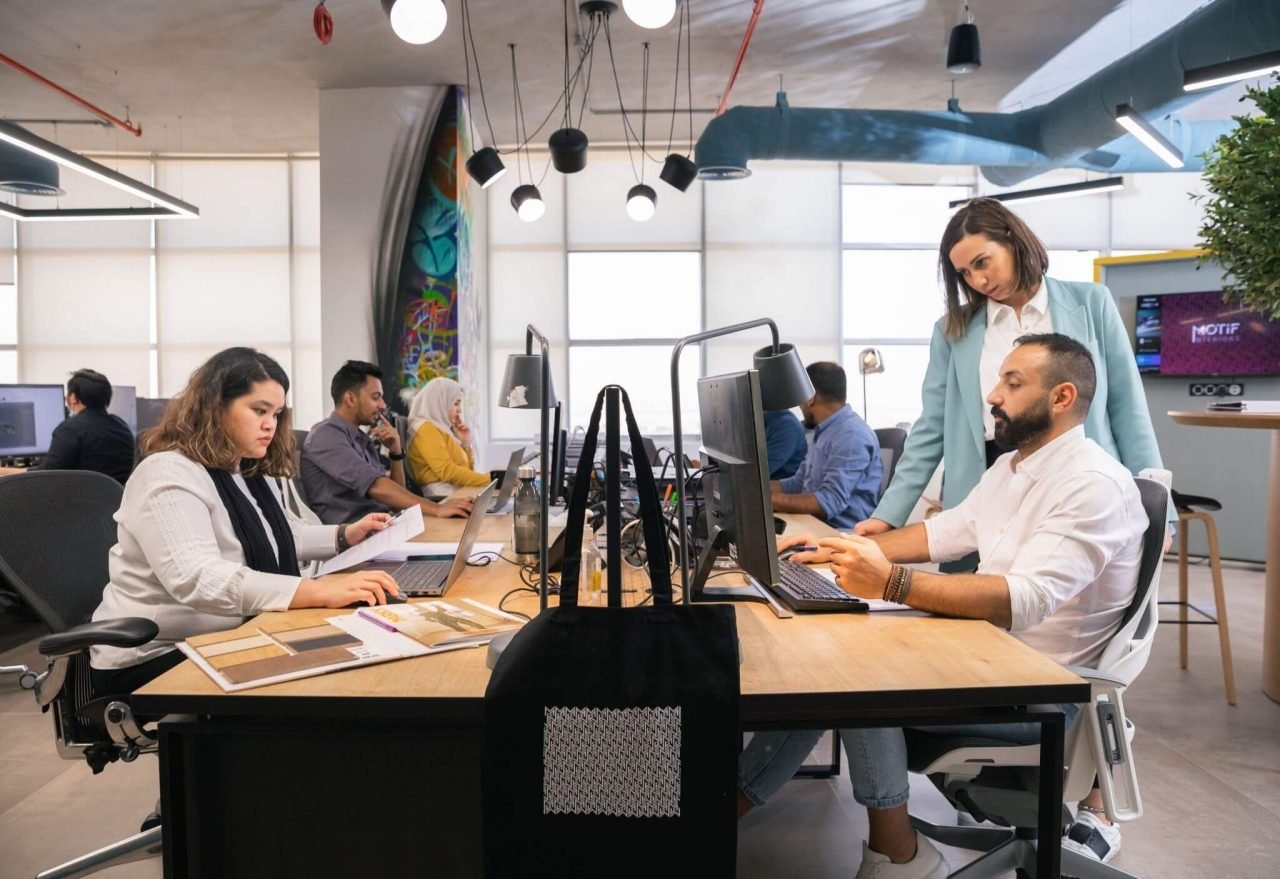 We have a strong team of 12 architects and designers at Motif, who ensure that all designs, whether we create them or collaborate with others, are meticulously executed."
In addition to its recent rebranding and website launch, January 2022 was the firm's best month ever – it met its entire quarterly goal in one month.
Motif's recent developments include new offices and recording studios for Augustus Media and Lovin Dubai, the Dr Sulaiman Habib Hospital in Dubai Healthcare City, which was built in just four months, and the Merz Aesthetics office in ONE Central tower and an office for Brooge Energy in Opus Tower.