Acoustics is an important aspect of office design that can often be overlooked. Poor acoustics can lead to distractions, decreased productivity, and even negative health effects. In this blog, our design team will provide a guide to acoustics in office design and offer tips for creating an optimal acoustic environment in the workplace.
Strategic Layout
Strategic placement of sound-absorbing materials, such as acoustic panels and partitions, can help minimise noise distractions and improve communication in open-plan office environments.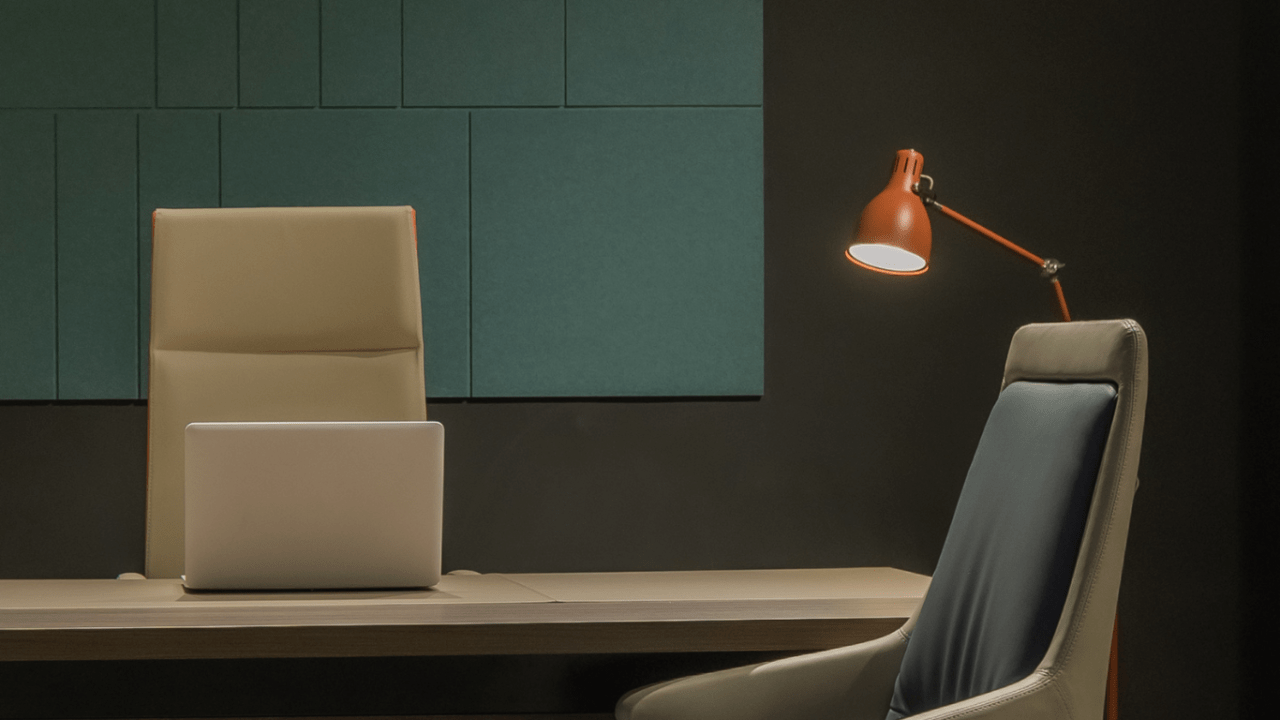 Featured Product: From Motif furniture showroom
Sound Absorption
One of the most effective ways to improve acoustics is to incorporate sound-absorbing materials into the office design. This can include acoustic ceiling tiles, carpeting, and wall panels. Furniture such as bookshelves and upholstered chairs can also help to absorb sound.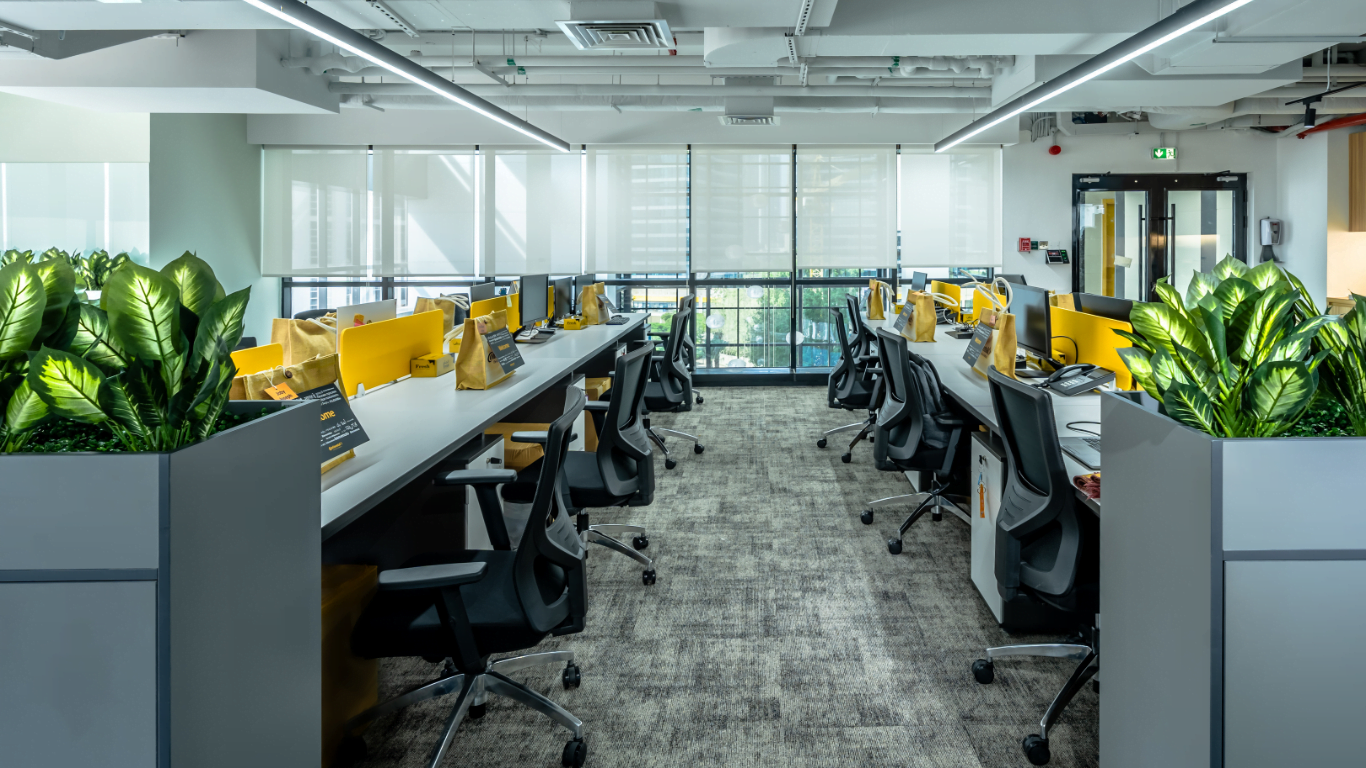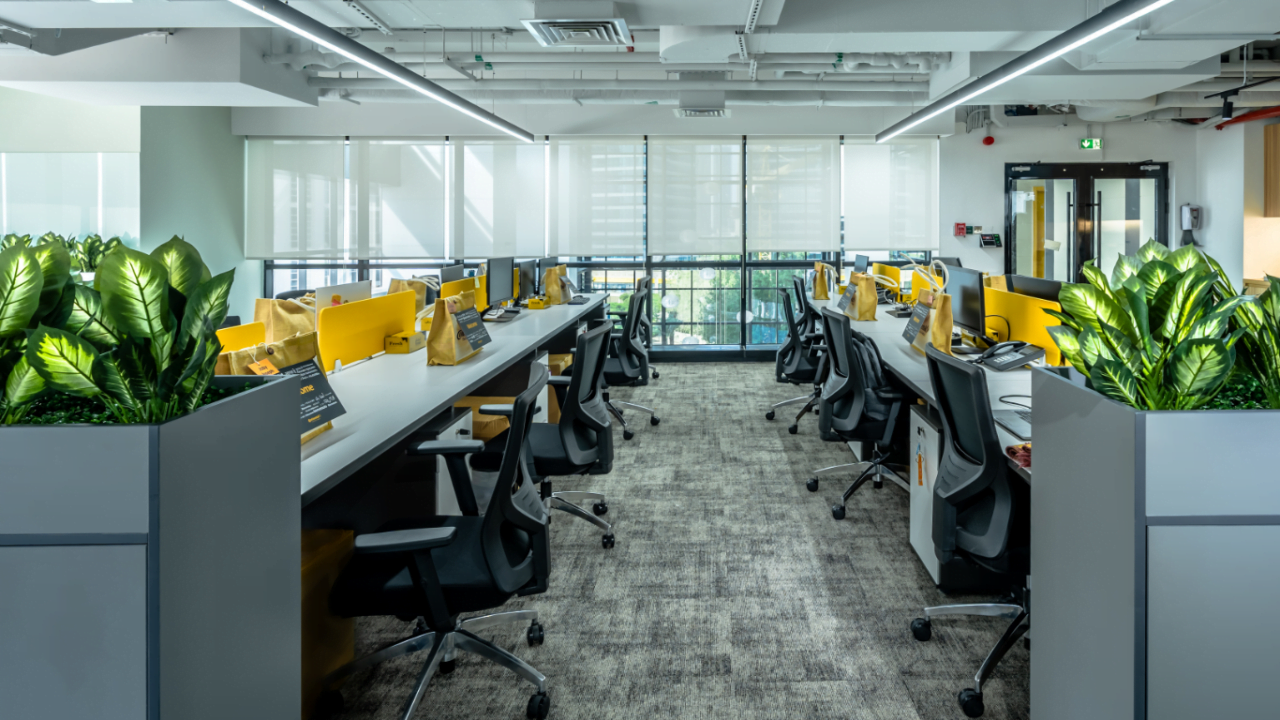 Featured project – Continental
Sound Masking & Acoustic Ceilings
Sound masking technology, when paired with acoustic ceilings, provides an effective solution for reducing distractions and enhancing privacy. Sound masking systems emit a background noise that masks conversations, while acoustic ceilings absorb sound reflections, minimizing echoes and reverberation.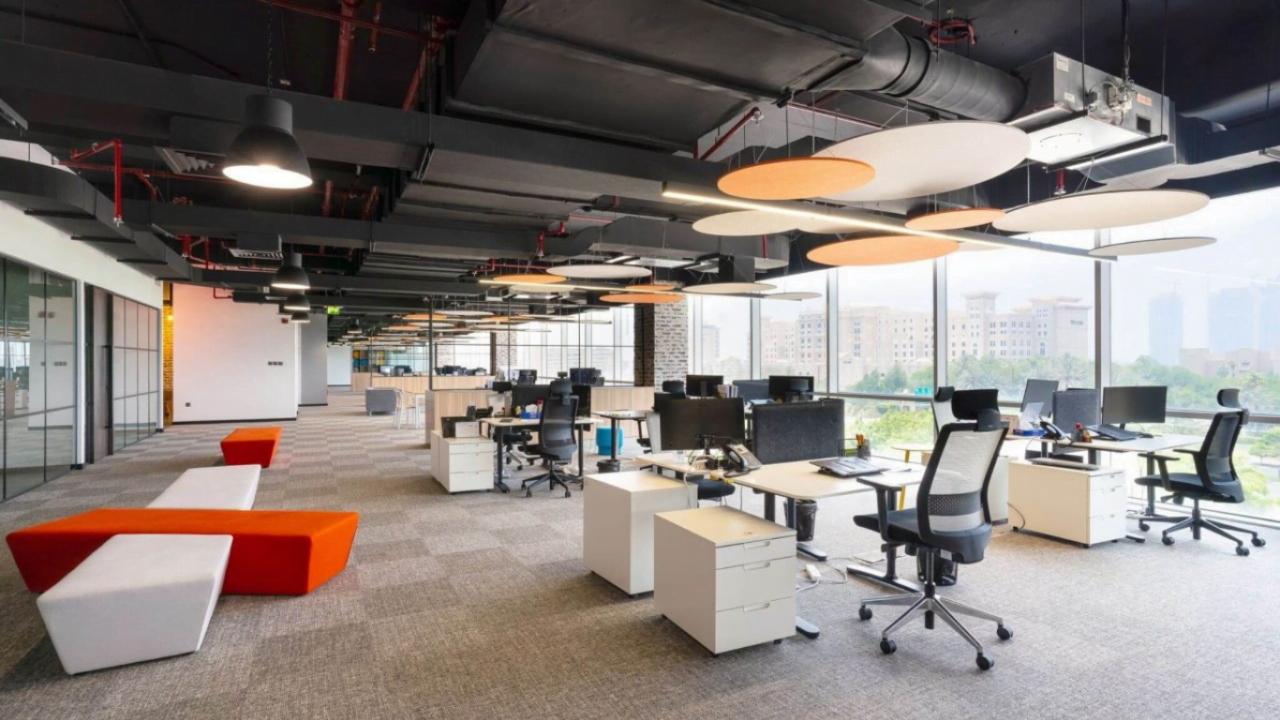 Featured project – Innocean
Meeting Pods
Meeting pods are private and quiet spaces that can reduce noise and distractions in open office environments. They offer flexibility for individual or group work and can be designed with acoustic materials for optimal sound quality and privacy. Incorporating meeting pods into office design can improve collaboration, communication, and productivity.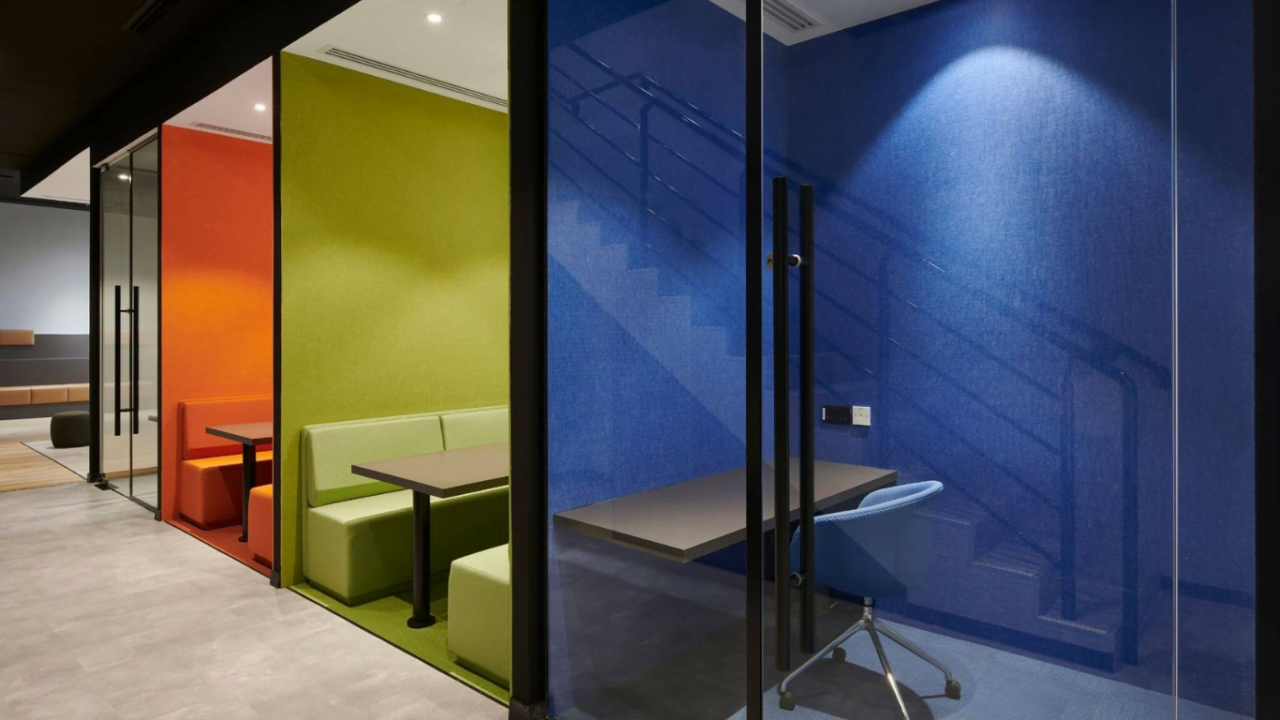 Featured project – Augustus Media
By incorporating these tips into your office design, you can create an environment that supports productivity and minimises distractions.